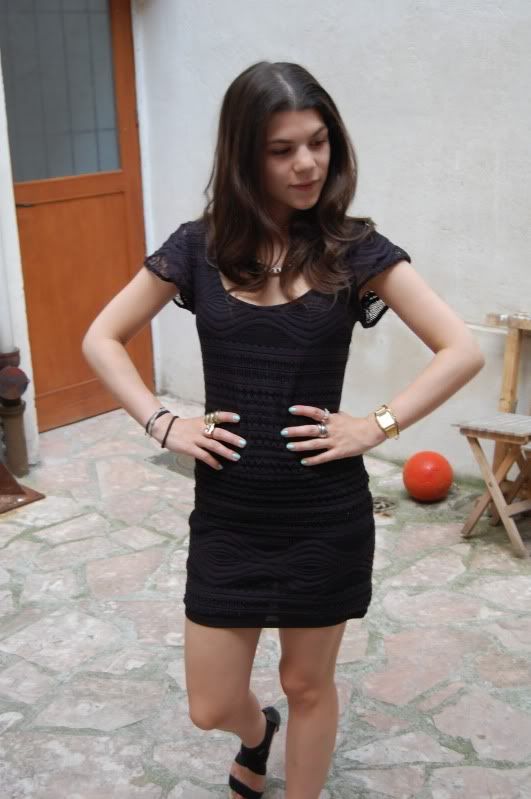 Hello!
Dernier jour de vacances, demain je reprendrai la route...
Ca passe tellement vite!
Last day of holidays already...I feel like I left home yesterday!
Tomorrow I'll be on the road again...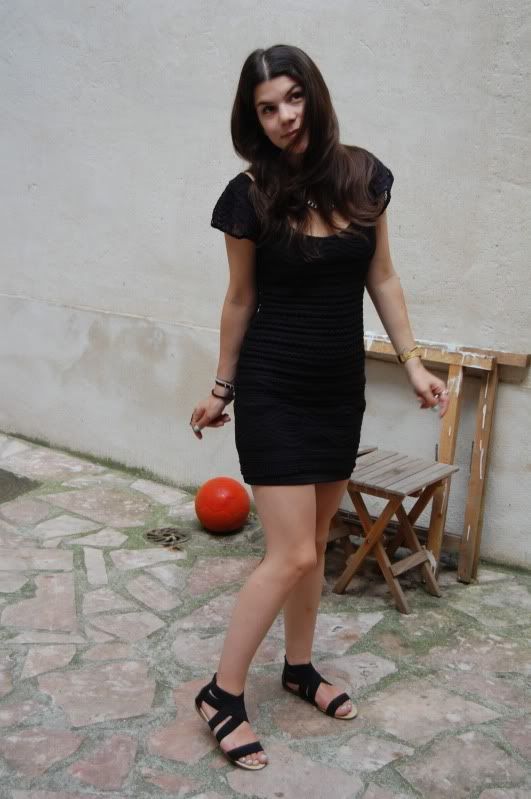 En attendant de vous faire un billet (
oui, un seul,
je vais pas vous saouler avec mes photos de vacances)
qui résume mon séjour au pays du vin et des camemberts,
voici une tenue que j'avais élaborée sur une idée de
Mod'elle Pop
: le principe est simple, elle a demandé à plusieurs blogueurs/euses de partager u
ne tenue faite d'achats en solde
...j'ai choisi cette robe en crochet Zara, que j'ai eue à 13 euros en 3e démarque, et ces sandales Ken,
24 euros le dernier jour des soldes,
qui d'ailleurs sont une grosse daube vu que la fermeture éclair est déjà craquée.
I'm gonna post some pictures of my holidays soon, but first let me share this outfit with you. These pictures were actually taken for Mod'elle Pop; she had this great idea to ask bloggers to share pictures of them wearing clothes they bought on sale. I picked this Zara crochet dress that I bought for only 13 euros, and these Ken sandals that I got for 24 euros, which was wayyy too much, considering they're already broken :/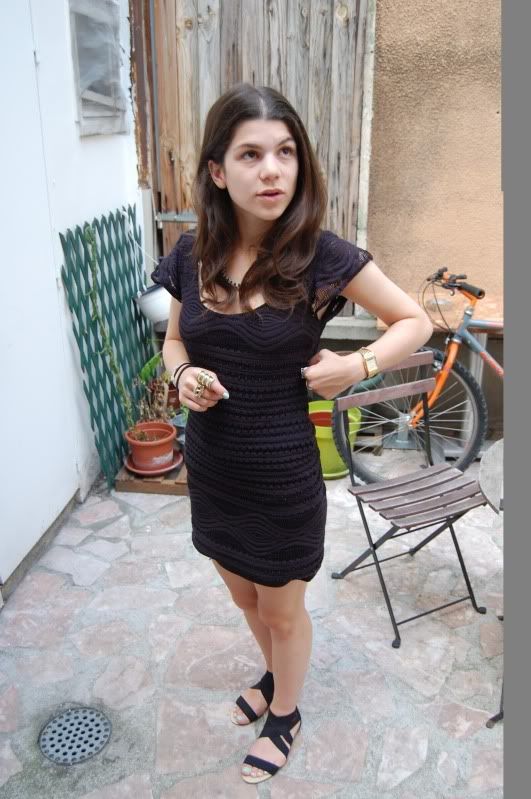 Bref, j'espère que ça vous plaît, c'est noir, c'est simple, voire minimal, mais moi j'aime!
I hope you like it, it's black, it's simple, even minimal, but I love this outfit!
Bisous bisous, à très bientôt!
I'll be back very soon, xoxo!