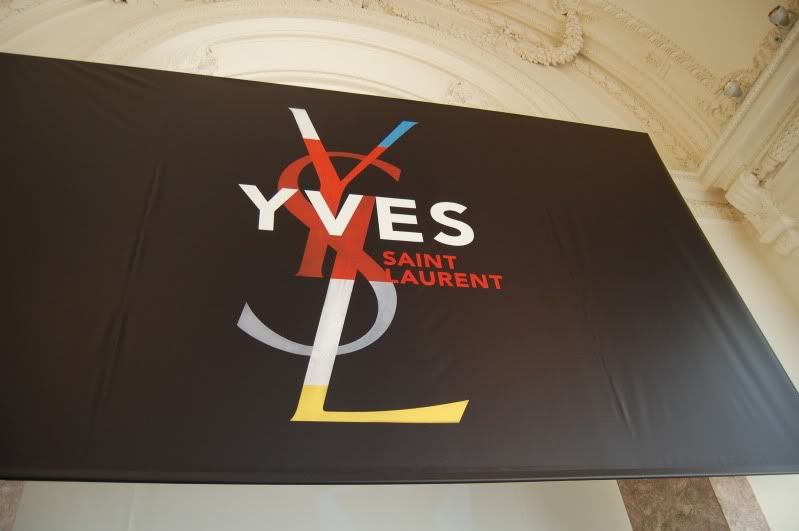 Suite de mes aventures parisiennes! Ce mardi, je suis allée avec ma copine Emeline voir la fameuse expo sur Yves Saint Laurent, a.k.a. mon créateur préféré (ouaip, rien que ça) au Petit Palais. Franchement c'était vraiment top, très bien présenté, très bien documenté, certaines salles m'ont carrément coupé le souffle, allez-y si vous en avez l'occasion c'est prolongé jusqu'au 29 août et seulement 5,50 € pour les - 26 ans!
Puis on s'est balladées, on a fait le plein de breloques chez Marc Jacobs, on a squatté le jardin du Palais Royal...et profité du soleil, qui avait décidé de rester cette fois!
Parisian adventures, part two: on tuesday, me and my friend Emeline went to see the YSL (which is like my favourite designer ever) exhibition at the Petit Palais. To be honest, it was breathtaking: everything looked so great, and was so interresting! If you get the chance to com to Paris, I really advise you to go and see it, it's on till the 29th and costs only 5,50 € if you're under 26 yo.
Then we went for a little walk in Paris, shopped some cheap stuff at Marc Jacobs and rested in the Palais Royal's gardens.
A l'heure où vous me lisez je suis déjà sur la côté Normande, sans connexion internet...priez pour qu'il fasse beau, on annonce un temps pas top mais avec un peu de chance... :)
Right now I'm probably resting on the Normandie's coast, without any internet access...please pray for nice weather so I can enjoy the beach!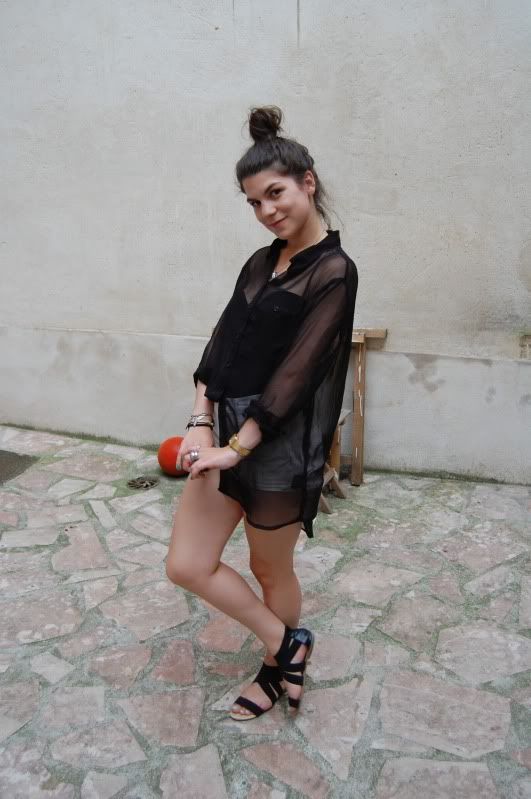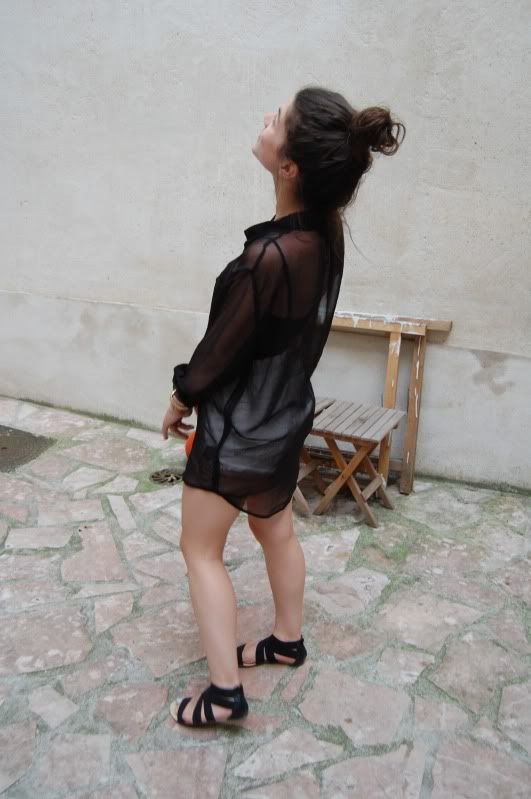 Blouse//Shirt H&M
Body//Bodysuit Zara
Short//Shorts Levi's vintage
Sandales//Sandals Ken
Vernis//Nailpolish Sephora & Claire's
Bisous à tous et toutes, j'espère que vos vacances se passent bien...et courage à ceux qui bossent!
Wheter you're on holiday or working, take care!