Celles qui me suivent sur Twitter le savent déjà, je suis une dingo de foot, du moins lors des gros événements genre Coupe du Monde ou d'Europe.
Those who are following me on Twitter already know I'm a big fan of football, especially during big international events such as World Cup or Euro.
Loin de moi l'idée de vouloir parler ballon rond, mais je me dis que pour celles qui sont imperméables aux règles du jeu et s'en foutent de savoir si oui ou non il y avait hors-jeu, y'a autre chose à mater que le ballon...
Don't worry, I'm not going to do a football post, I keep that for my living room haha.
I'm just sayin, even for those who don't especially like that sport, there are other things to watch than the ball...know what I mean?
L'autre jour,
Emi
disait que depuis que Nuno Gomes ne jouait plus
, il n'y avait plus de beaux gosses... La preuve par six que si, il en reste, et pas que du second choix! Je vous ai donc préparé
un petit classement des joueurs les plus hot
(oh ça va chéri, c'est toi le plus sexy)!
The other day, Emi twittered that since Nuno Gomes was out of Portugal team, there were no hot football players anymore. Here's a little top 5 that's going to prove her wrong!
#5
Yoann Gourcuff (France)/Didier Drogba (Côte d'Ivoire)
Ouaip, j'ai pas pu me décider. Chez les deux, il y a un truc qui me plaît mais aussi un truc qui me bloque...
Yup, I couldn't decide so it's an ex-aequo. Both of them have something that I like but also something that makes me say no.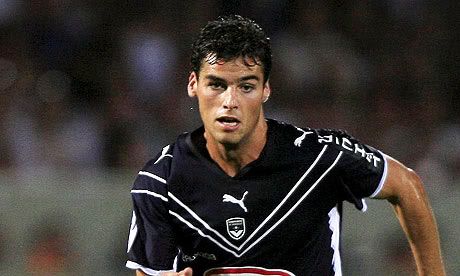 Yoann Gourcuff, toutes les meufs craquent dessus. Ok, il a de beaux yeux, mais son corps de fille...direct au vestiaire!
Yoann Gourcuff is very popular with french girls. Ok, I have to admit he has nice eyes, but his chicken body...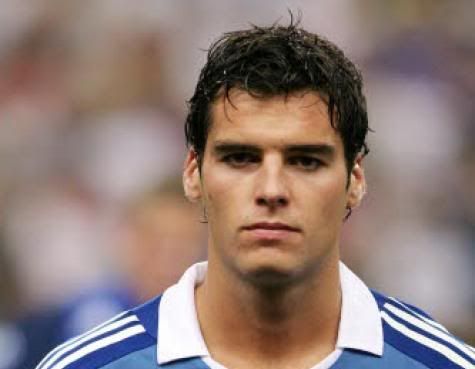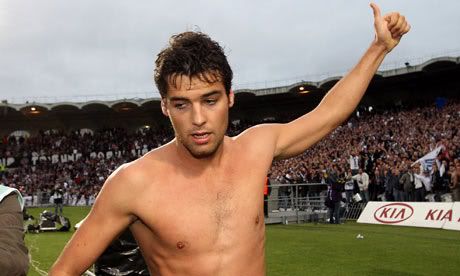 Didier Drogba, beau gosse, mais trop musclé, si vous avez déjà vu mon homme vous voyez ce que je veux dire quand je dis que je préfère les mecs plus fins.
Didier Drogba looks really good, but too hefty, not my type.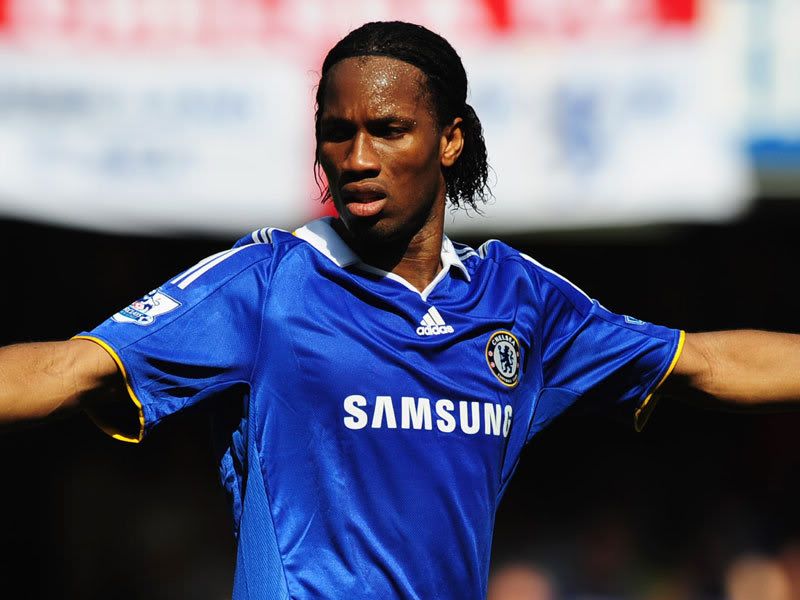 #4
Thierry Henry (France)
Parce qu'il reste quand même pas mal, ce Thierry. En plus il joue bien (même si on ne l'a pas vraiment vu sur cette coupe du monde), même avec les mains (ho ho ho).
Because through years, he still looks so good! And he's also a good player, even with his hands (ha ha ha)!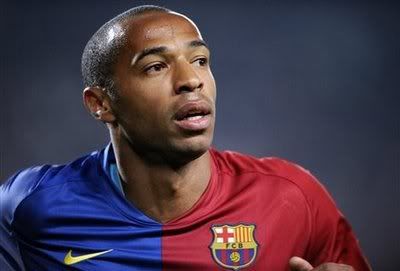 Canon en maillot de foot...
Hot in his shirt...
...mais aussi en costard...
...but also in a suit...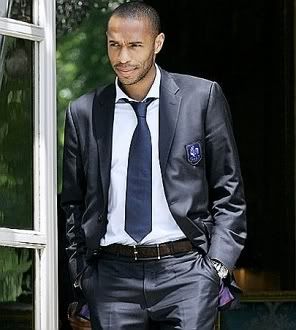 ...et même en calebard.
...and even in underwear.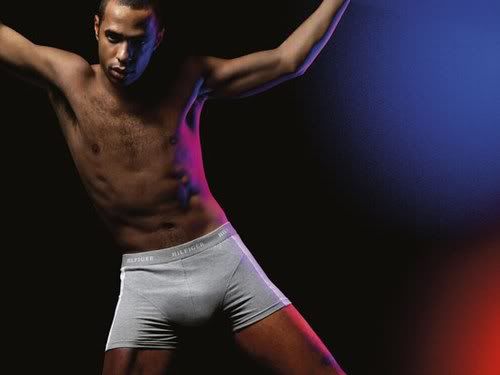 Canon tout terrain! Respect, moi je dis.
Always hot! Respect!
#3
Fabio Cannavaro (Italie)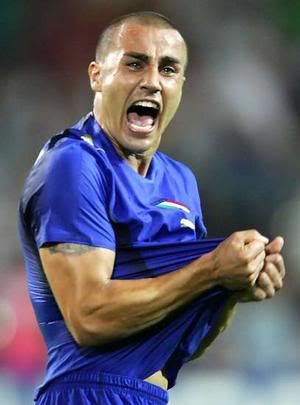 Quand vous le voyez, vous réalisez qu'il a bientôt 40 piges? Parce que moi non!
Could you tell he's almost 40? Because I can't!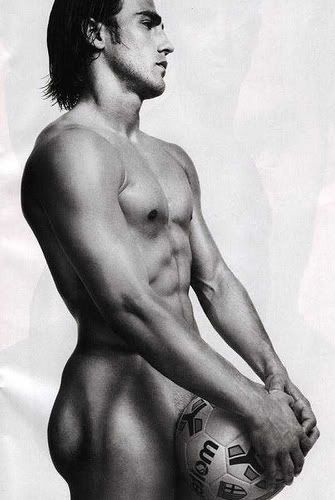 Fabio qui pose, façon playboy, c'est d'un kitsch...
Fabio posing, kinda kitschy...
Fabio qui pense (oui oui).
Fabio thinking (yes he is).
Fabio au naturel (c'est quand même comme ça qu'il est le mieux non?).
Plain Fabio. That's how I like him at most!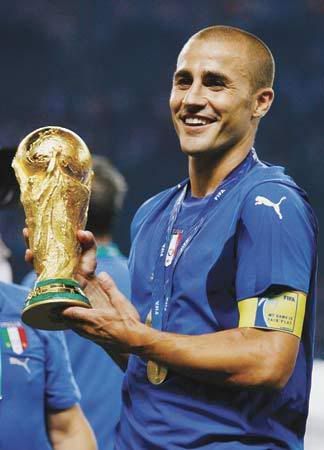 #2
Iker Casillas (Espagne)
Lui aussi, c'est un poseur, un peu.
Also posing, haha.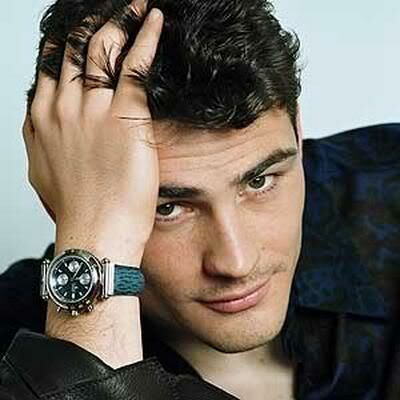 Mais encore une fois, moi c'est sur le terrain que j'aime le voir!
But again, I like him better on the field!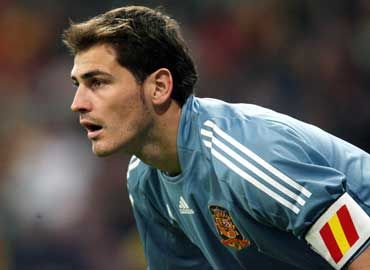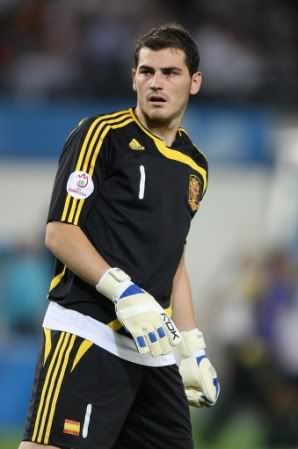 Allez, hop, cadeau:
Enjoy, that's free: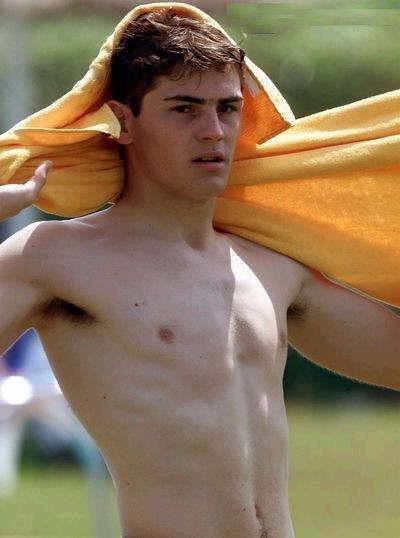 #1
Raul Meireles (Portugal)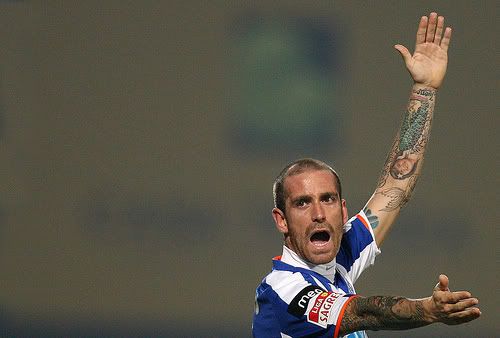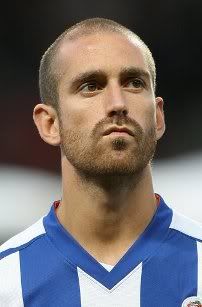 Le beau gosse bad boy, qui a plus une dégaine de rockeur que de footballeur. Avec ses tattoos et son beau sourire, moi, c'est mon petit point faible, je craque.
The good-looking bad boy, he looks more like a rocker that a football player, don't you think?
With his tattoos and that nice smile, I'm just melting.
Et en plus, il aime Lady Gaga.
And he also likes Lady Gaga.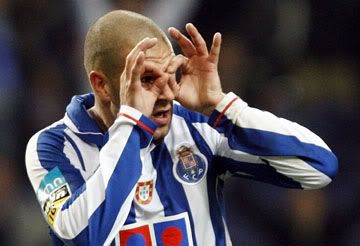 Vous en pensez quoi? Si vous avez eu d'autres coups de coeur, allez-y, n'hésitez pas, il n'y a jamais trop de beaux gosses!
What do you think? If you have other crushes, come on, participate! There are never too many good-looking football players.
Je tiens également à remercier l'Algérie qui a joué hier un bête de match et a réussi à remettre les Anglais à leur place... 1,2,3, Viva... !!!
Oh and I also would like to thank Algeria for their great game versus England, you made me dream!