Ca y est, je suis en pleine période de révisions!
Mais comme le beau temps revient petit à petit (GENRE, on a eu deux jours de grisaille et ça y est c'est foutu), je m'autorise tout de même quelques ballades!
Bon, et comme c'est pas assez relou de devoir étudier pendant que tout le monde fait des apéros-barbecs et autres, j'ai réussi à tomber malade (ne me demandez pas comment, je n'en ai aucune idée)!
Here I am, lost in my books and studying!
And as if it's not painful enough to see everyone doing barbecues and parties while I'm stuck at home, I found the way to be sick again (don't ask me how, I have no idea guys)!
Je sais que je fais peu de mises à jour,
toujours le problème du boyfriend flemmard
(ouais, rien à foutre, je balance!)...
followez-moi sur Twitter
si vous voulez connaître chaque détail
de mes trépidantes journées (ha ha ha) !
Ah et
pour les liégeoises
qui auraient envie de danser samedi soir,
je mixe à la péniche Inside Out
,
checkez l'event facebook
pour les détails!
I know there's been a slowdown in my posts, still because of that lazy boyfriend (sorry honey, that's true!)... you can still
follow me on Twitter
if you wanna know about all the details of my exciting (ha ha) life!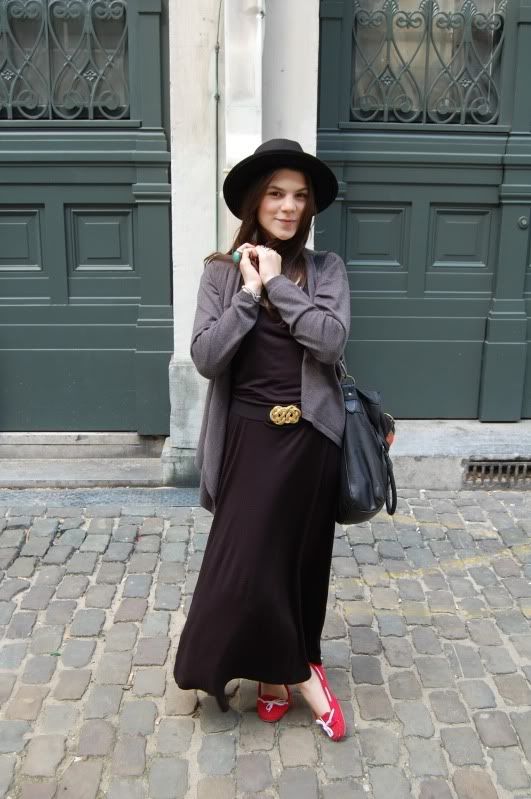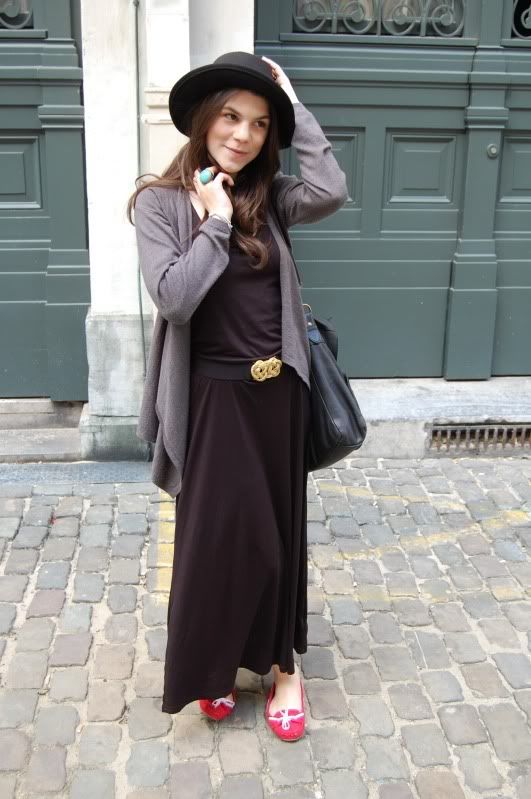 Bon, et comme on ne se refait pas, j'ai beau passer mes journées à peu près cloîtrée chez moi, je me suis mise à fouiner le net et évidemment j'ai fauté...Vous en saurez plus quand ce sera arrivé!
Oh and of course, as I have to stay at home most of the time, I started looking on the web, and ended up shopping (no kidding)... you'll know more about that once I get the parcel!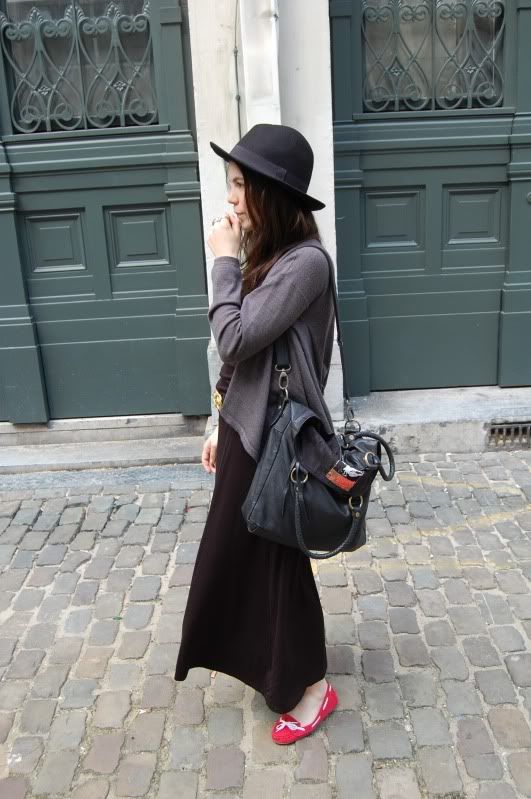 Robe longue//Maxi Dress NEW LOOK
Gilet//Vest UNIQLO
Chapeau//Hat H&M Fashion Against Aids (Men)
Ceinture//Belt NEW LOOK
Mocassins//Shoes PRIMARK
Sac//Bag La Redoute
Bon week-end ensoleillé!
Have a great and sunny week-end!
Enfin fini les cours!
J'ai eu ma dernière présentation ce matin, maintenant il ne reste "qu'à" étudier, exams jusqu'au 22 juin, puis c'est les vacaaances!
Je sais que j'avais annoncé du look, malheureusement les horaires de mon photographe de chéri ne coïncident pas avec les miens, du coup c'est un peu difficile... à la place voici les photos de ma soirée de dimanche! Le thème était la jungle, c'est pour ça que certaines personnes vous paraîtront peut-être un peu cinglées.
Il faisait un temps magnifique, j'en avais donc profité pour étrenner ma robe à 7 euros (jambes nues s'il vous plaît) et mon super chapeau H&M!
Wow, no classes anymore this year. I just finished school, now I "just" have to study and take the exams...and after that, holidaaayyyyys!
I know I told you I was going to do an outfit post, but I had some trouble with my boyfriend/photographer schedule, so you're gonna have to wait a little more...
So instead, here are a few photos from last sunday night; the theme of the party was "jungle", that's why some of my friends might look crazy (though I can't say they're totally sane haha).
The weather was incredible, so I decided to wear my new 7 euros H&M dress (without tights... yayyyy) and my new men's hat!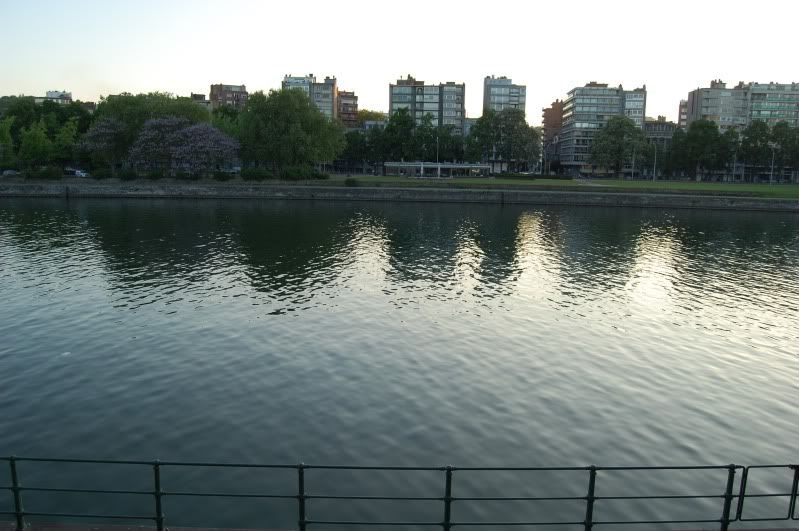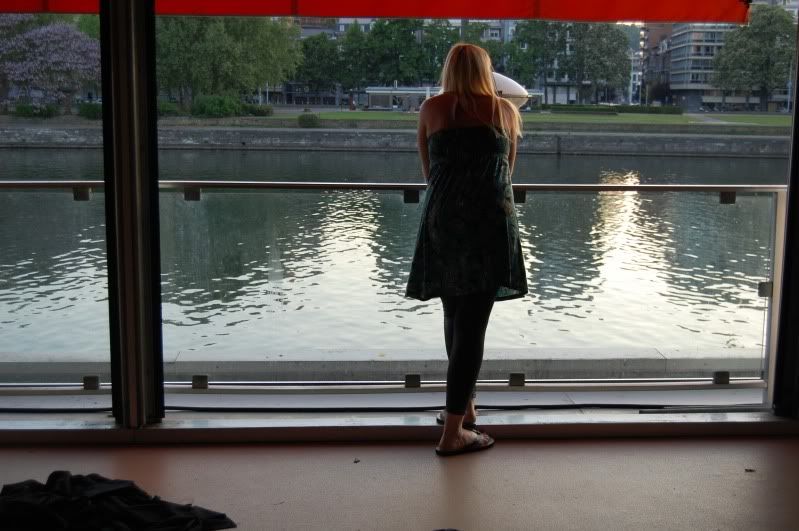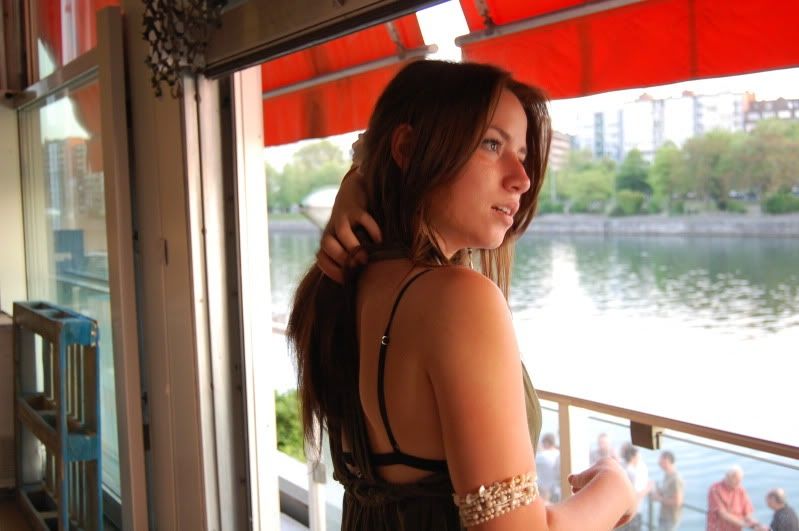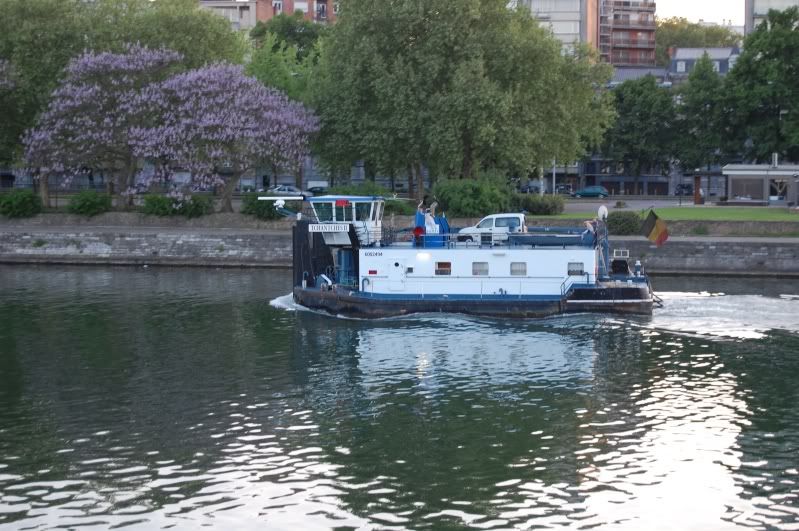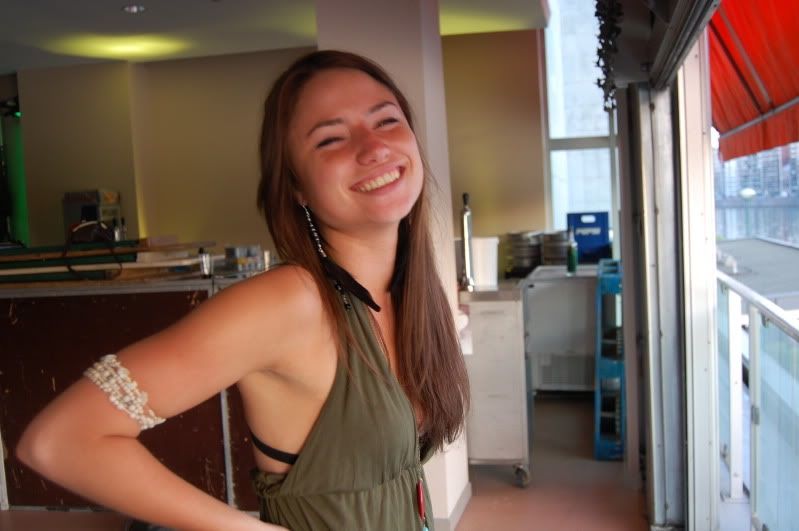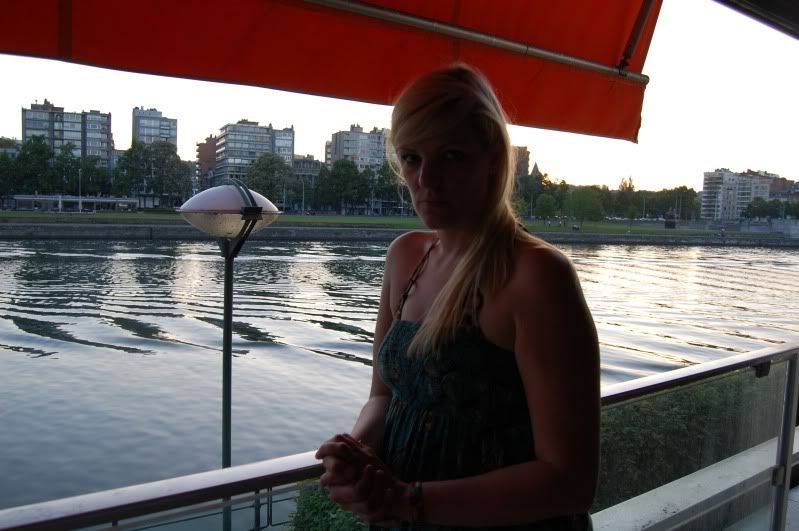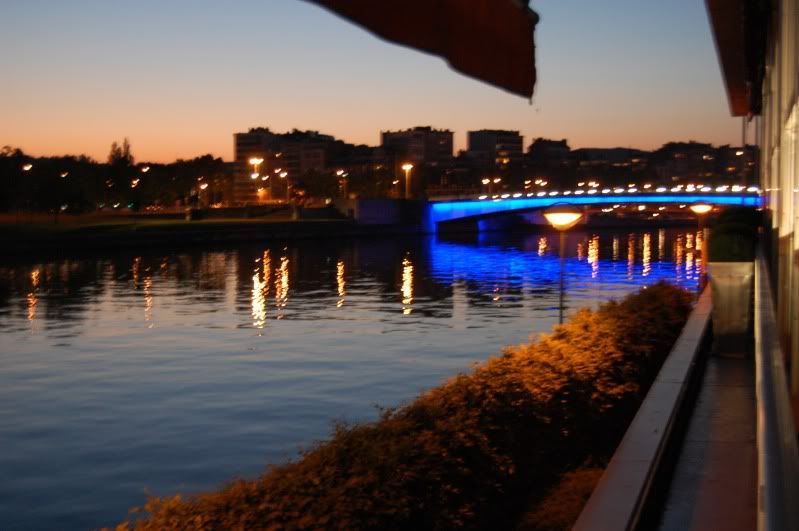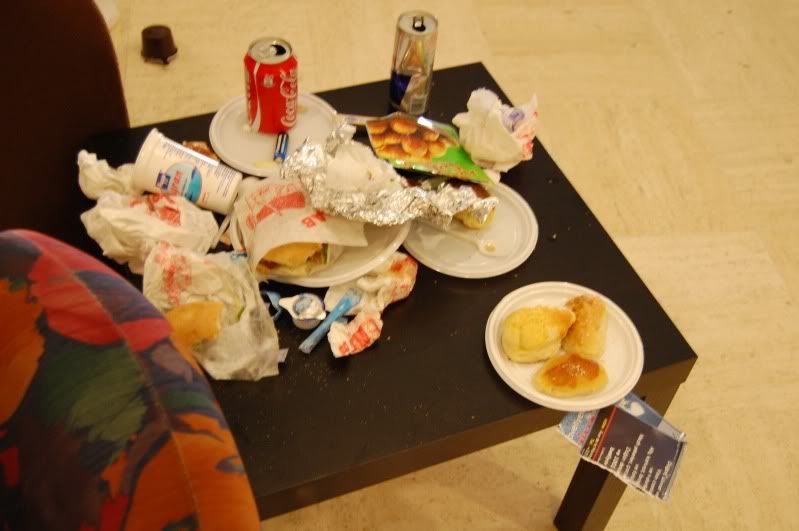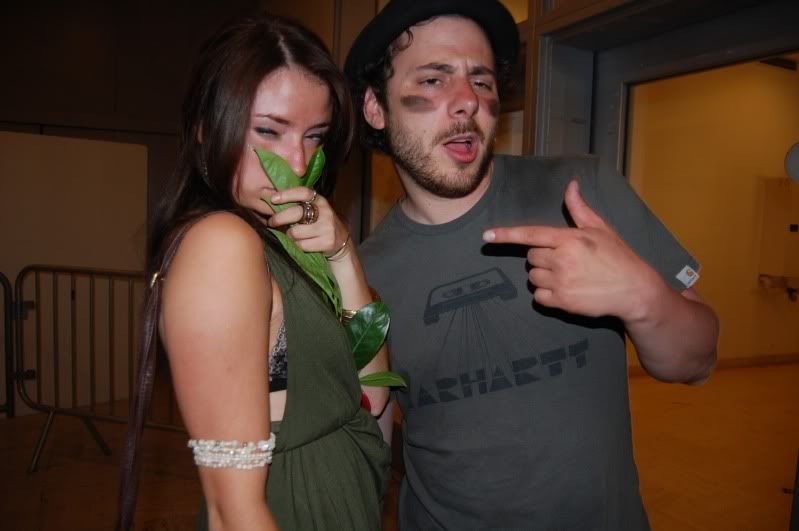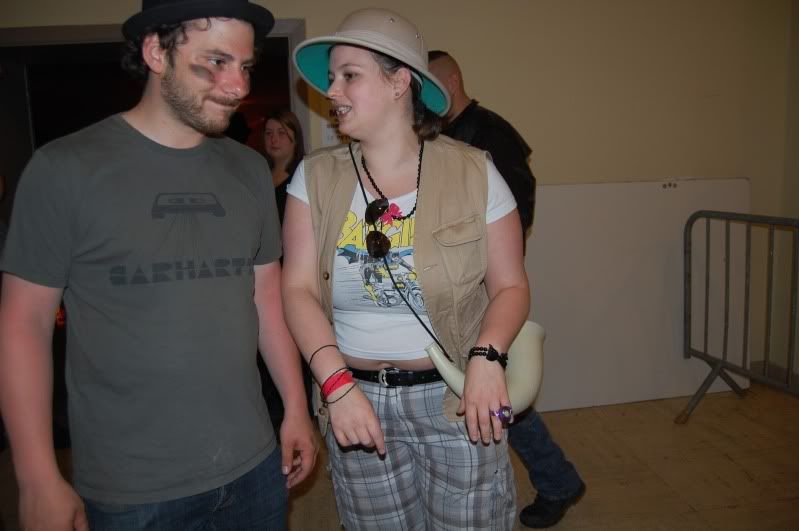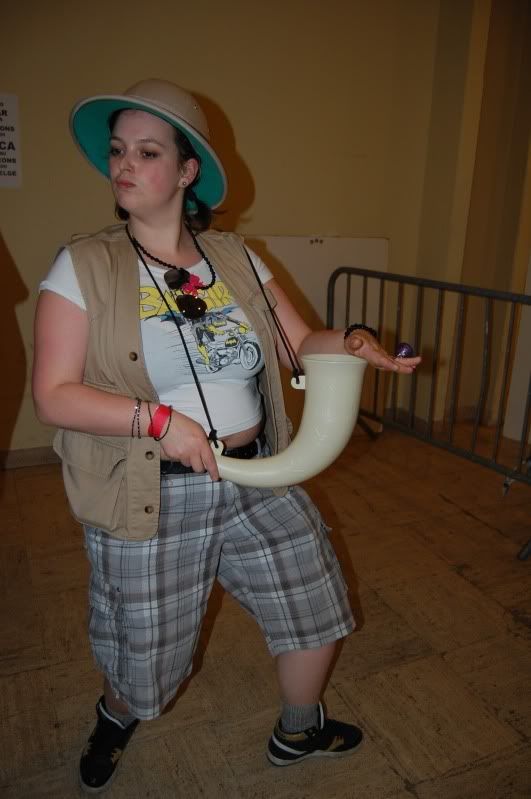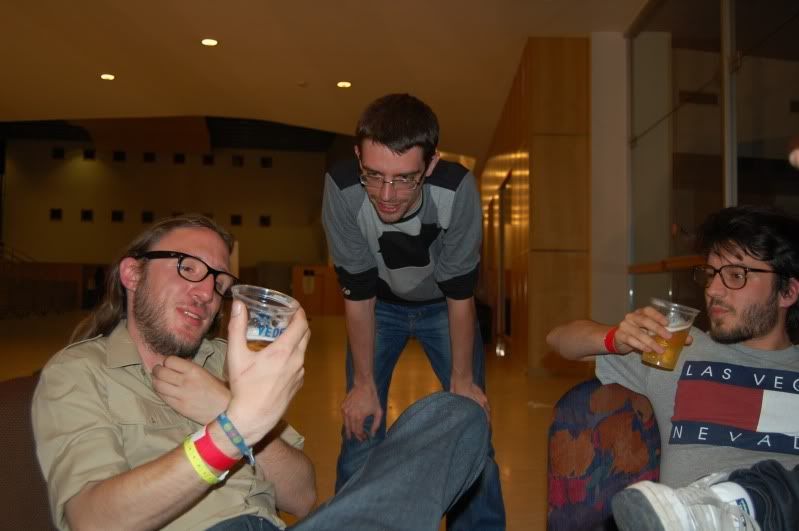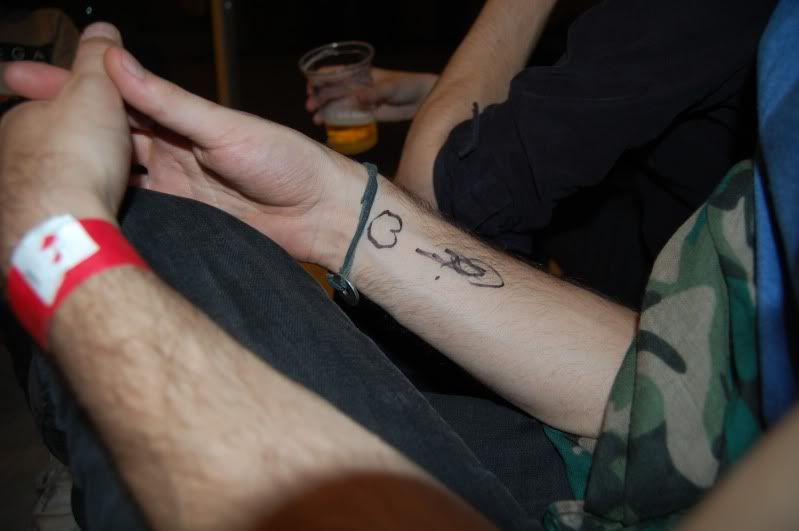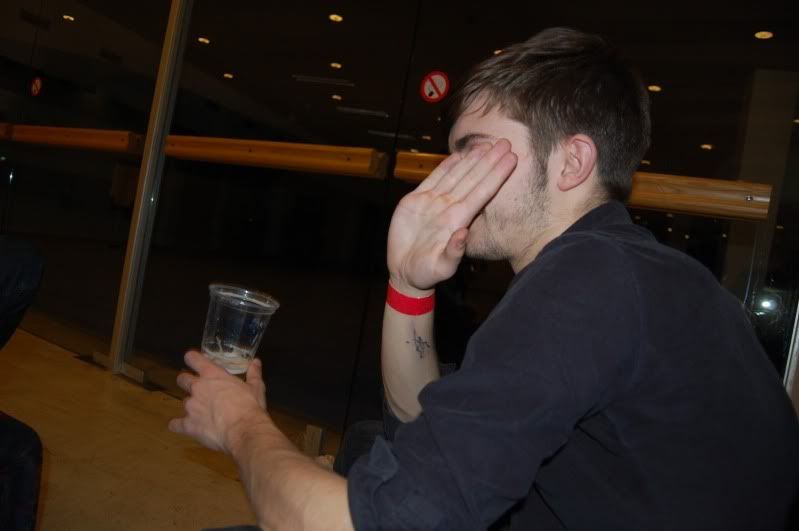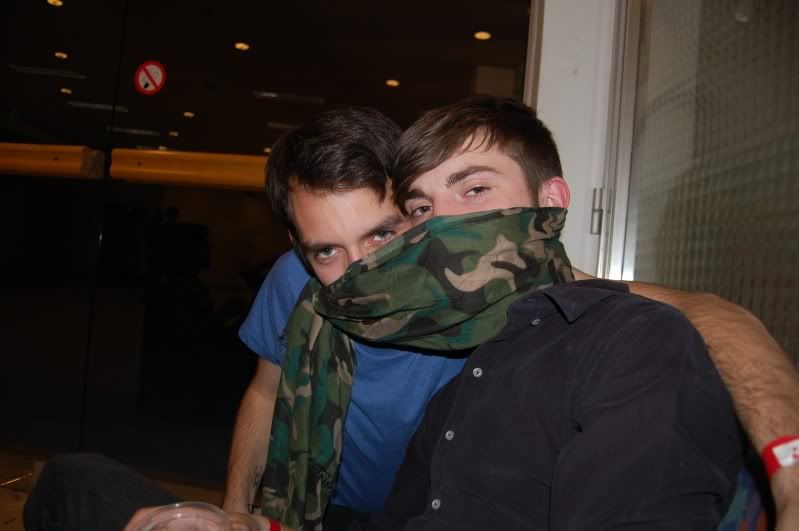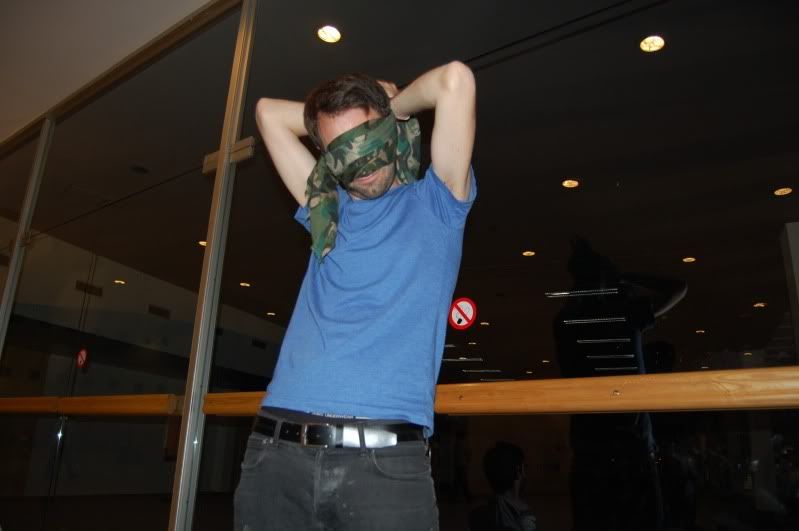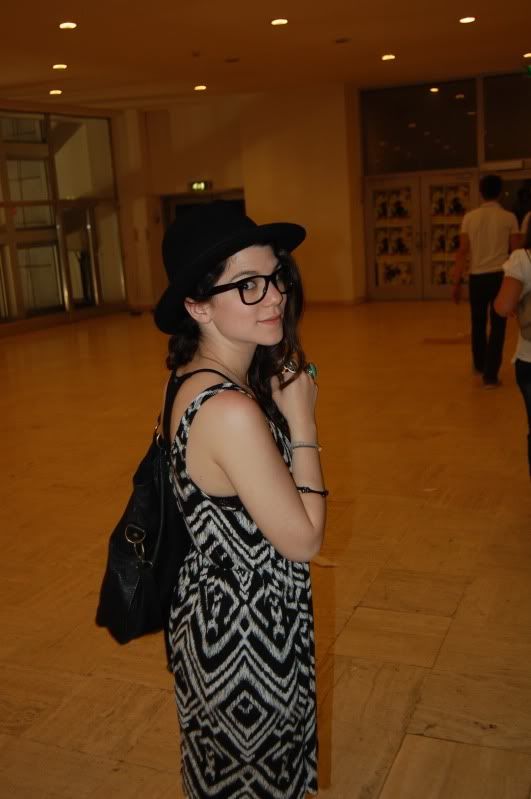 (Je sais je suis particulièrement moche sur cette photo, mais c'est la seule qu'on a prise de moi avec mon appareil!)
I know I look particularly ugly on this picture, sorry it's the only one that I have from that night!)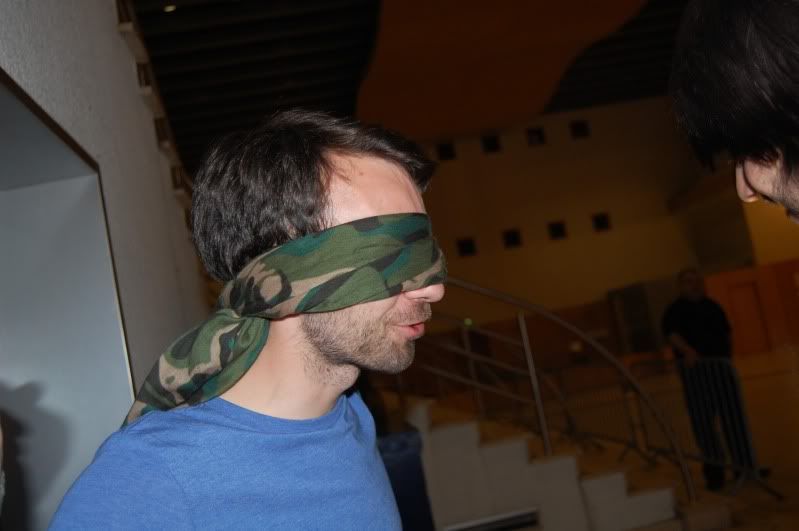 Bon, et pour vous prouver que je suis encore en vie...
And just to prove you
I'm still alive...
A part ça, hier j'ai maté le tout dernier épisode de LOST (snif), j'ai été super déçue! Je trouve que la série a fini par trop s'axer sur les personnages, et plus assez sur l'île et ses mystères... enfin bon, je suis surtout très triste de dire adieu à ce qui reste quand même une des meilleures séries de tous les temps!
Vous en avez pensé quoi, vous? En tout cas si vous n'avez jamais regardé, je vous encourage à vous faire les six saisons d'un coup (si seulement je pouvais, rhhaaa!!!), vous allez adorer!
Apart from that, yesterday I eventually could watch LOST finale episode, and I was kind of disappointed! I think it became more about the characters than the island, which, to me (and a lot of other fans I think) was the best "character" of the show... I wanted to know more about its mysteries! Anyway, I'm mostly sad to say goodbye to what I think is one of the best TV shows ever!
What did you think? If you've never watched it, I recommend you to get the six seasons and watch in a row (if only I could...), you're gonna love it!
Bon allez, je vais me plonger dans mes bouquins, à plus tard...
Well, I guess I should go back to my school books...
Bises!
Tous les contenus de ce blog, photos, textes sont la propriété de Nadia Simple & Funky.
Tous droits de reproduction et d'utilisation réservés.
Si vous souhaitez utiliser une de mes photos, veuillez mentionner sa provenance.
All the contents, photos and texts of this blog belong to Nadia Simple&Funky. All rights reserved.
If you want to use one of my pictures, please mention where it comes from.