Ca y est, je suis en pleine période de révisions!
Mais comme le beau temps revient petit à petit (GENRE, on a eu deux jours de grisaille et ça y est c'est foutu), je m'autorise tout de même quelques ballades!
Bon, et comme c'est pas assez relou de devoir étudier pendant que tout le monde fait des apéros-barbecs et autres, j'ai réussi à tomber malade (ne me demandez pas comment, je n'en ai aucune idée)!
Here I am, lost in my books and studying!
And as if it's not painful enough to see everyone doing barbecues and parties while I'm stuck at home, I found the way to be sick again (don't ask me how, I have no idea guys)!
Je sais que je fais peu de mises à jour,
toujours le problème du boyfriend flemmard
(ouais, rien à foutre, je balance!)...
followez-moi sur Twitter
si vous voulez connaître chaque détail
de mes trépidantes journées (ha ha ha) !
Ah et
pour les liégeoises
qui auraient envie de danser samedi soir,
je mixe à la péniche Inside Out
,
checkez l'event facebook
pour les détails!
I know there's been a slowdown in my posts, still because of that lazy boyfriend (sorry honey, that's true!)... you can still
follow me on Twitter
if you wanna know about all the details of my exciting (ha ha) life!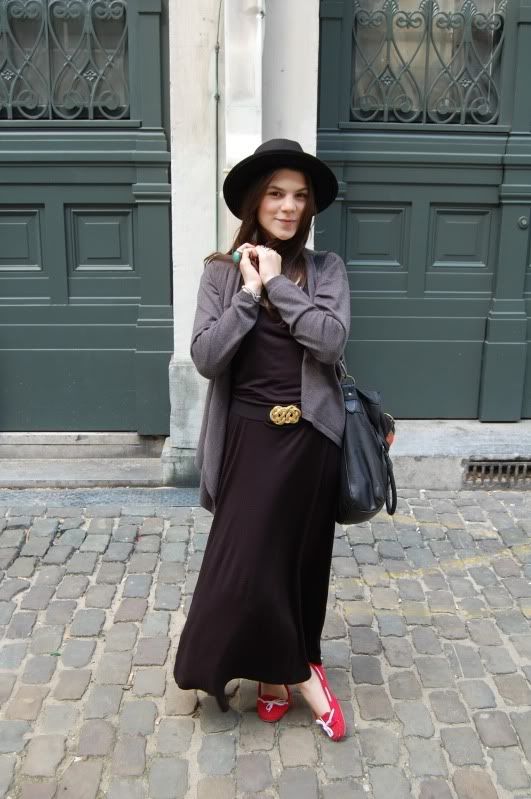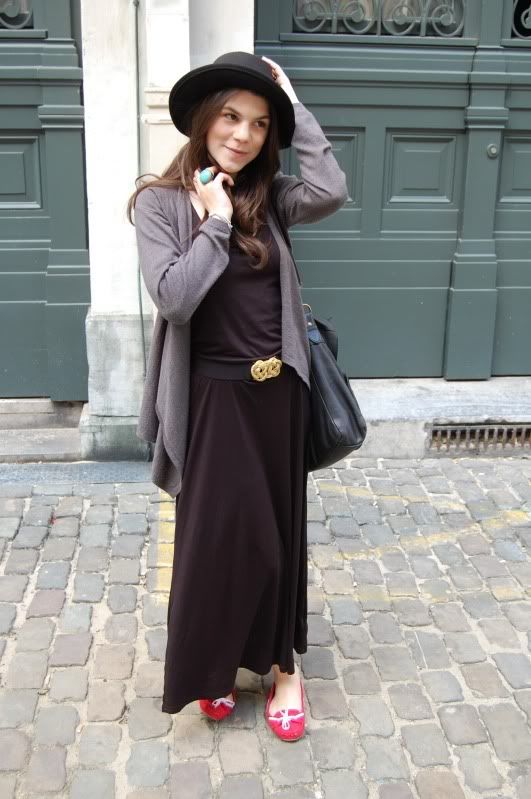 Bon, et comme on ne se refait pas, j'ai beau passer mes journées à peu près cloîtrée chez moi, je me suis mise à fouiner le net et évidemment j'ai fauté...Vous en saurez plus quand ce sera arrivé!
Oh and of course, as I have to stay at home most of the time, I started looking on the web, and ended up shopping (no kidding)... you'll know more about that once I get the parcel!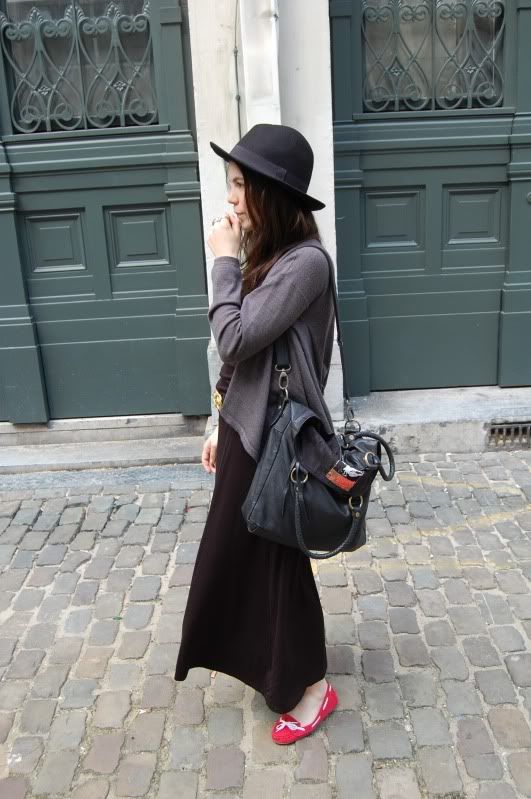 Robe longue//Maxi Dress NEW LOOK
Gilet//Vest UNIQLO
Chapeau//Hat H&M Fashion Against Aids (Men)
Ceinture//Belt NEW LOOK
Mocassins//Shoes PRIMARK
Sac//Bag La Redoute
Bon week-end ensoleillé!
Have a great and sunny week-end!