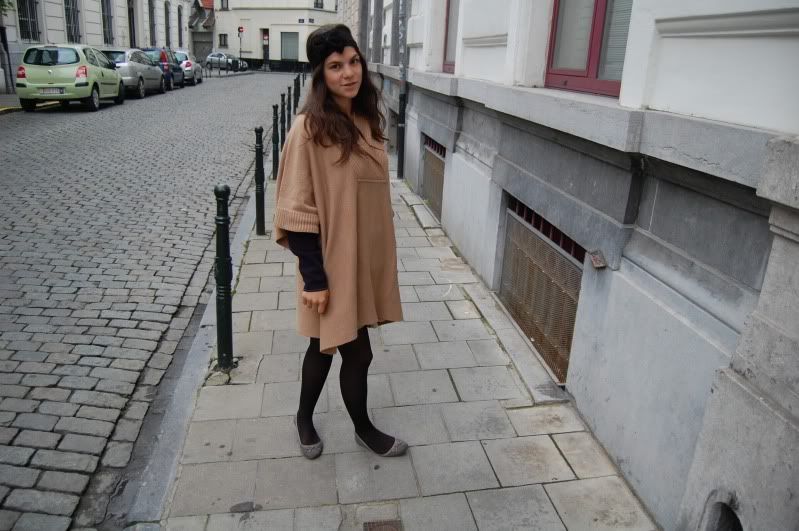 "Non mais elle se fout de notre gueule?"
Promis, non, c'est juste que je suis la plus grosse girouette du monde.
Alors qu'il y a quelques jours, je répétais que le look Chloé-camel-seventies c'était pas pour moi, voilà que je me retrouve en presque total look H&M AH 2010. Déguisée en Daria Werbowy, presque.
"WTF??"
I know, I know, I know. A few days ago, I said that that camel-seventies-Chloé style really wasn't for me, and now I'm wearing an almost 100% H&M FW 2010 outfit. Dressed up as Daria Werbowy.
Bon, en tout cas c'est une bonne nouvelle, ça veut dire que j'ai réussi à apprivoiser quelque chose que je pensais loin de mon style!
Well, I guess that's good news: it just means that I managed to tame that trend that I thought was not for me!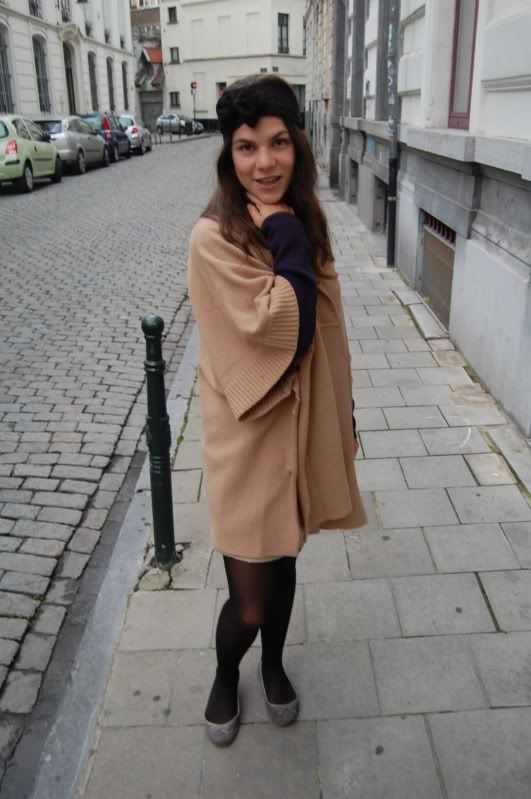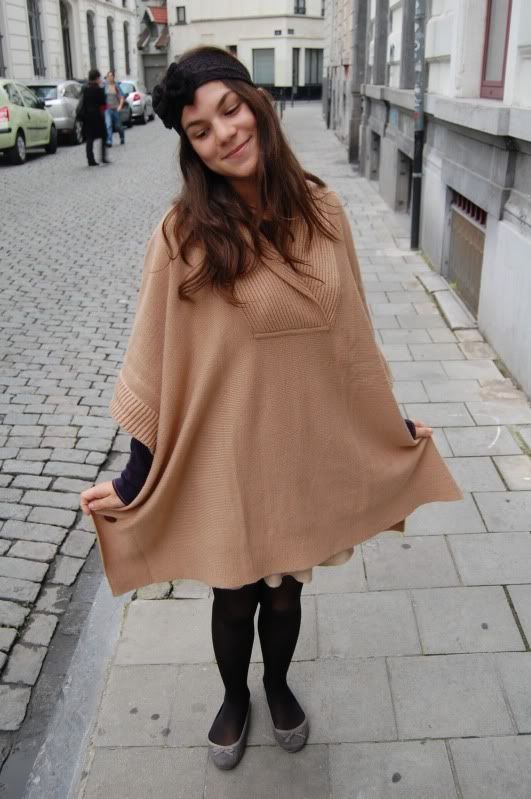 Premier vrai look d'automne, avec les collants, le poncho et tout le toutim! Vous en pensez quoi? Stop ou encore?
First real fall outfit, with the tights, the poncho and everything! So what do you guys think?
Poncho//Poncho H&M
Jupe//Skirt H&M
Ballerines//Ballet Flats H&M
Bandeau//Headband H&M
Pull//Sweater Celio (eh ouais)