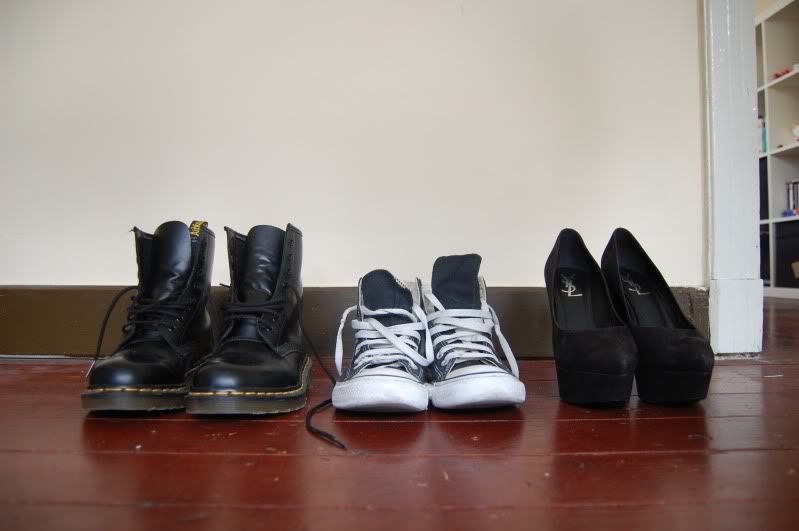 Cette semaine, j'ai accueilli pas moins de trois nouvelles paires dans mon shoesing.
This week, I've welcomed three new pairs of shoes in my shoesing.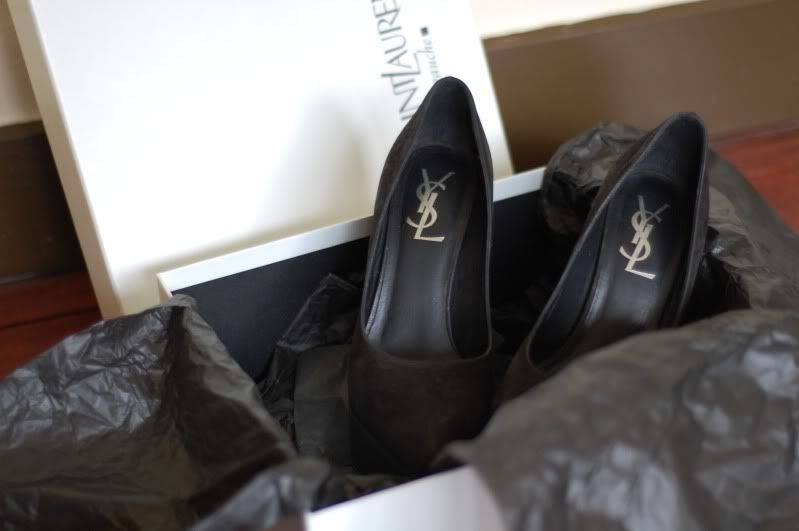 Des paires qui étaient dans ma ligne de mire depuis longtemps, et qui me sont presque tombées dans les mains, d'un coup. Toutes trois d'occasion mais en bon état, toutes trois à un prix très sympa. Elles pourraient presque être les trois seules paires d'une garde-robes, tant elles sont différentes, complémentaires et caméléon.
Three pairs that I had desired for a long, long time, and that suddenly came to me. They're all pre-owned, in a good state, and I had them all at a very reasonable price. They're so different and complementary that could be the only pairs of shoes that I own.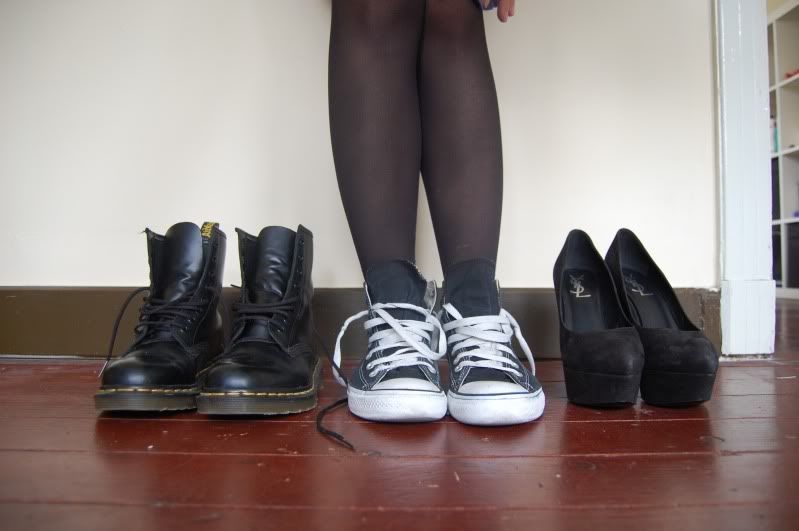 Bref, je suis très contente, comme quoi fouiner, ça paye!
I'm so happy, this proves (if still needed) that it's really worth waiting and searching!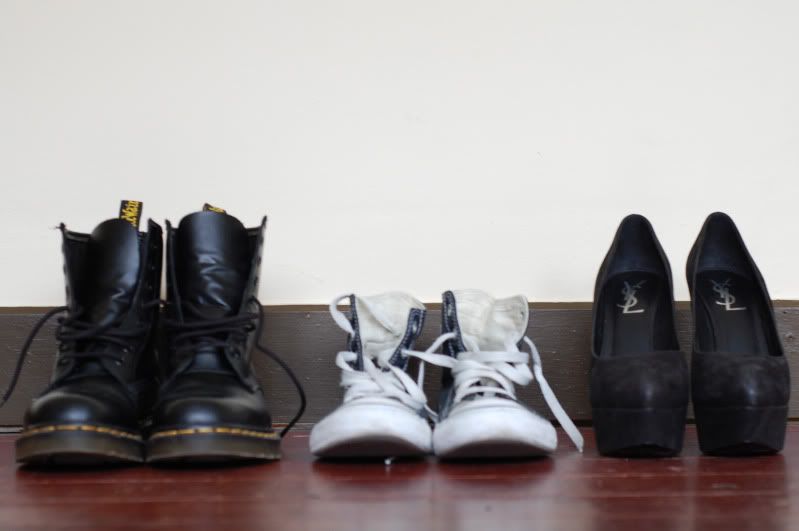 Converse, achetées dans la friperie Episode
Dr Martens, rachetées à Sylvie, une très gentille lectrice!
Yves Saint Laurent Imperiale, achetées via Vestiaire de Copines