Non mais vous avez vu ça? Alors il suffirait de se plaindre du mauvais temps pour que le soleil se repointe??
En tout cas c'est un vrai plaisir de pouvoir continuer à porter pantalons et T-shirts légers, et d'avoir trop chaud en collants! Surtout que je ne sais pas pour vous, mais perso j'ai l'impression d'avoir perdu toute notion de l'habillement d'hiver. Zéro inspiration!
Is it me or is the sun really back? I'm so happy that I can go on wearing light clothes and no tights! And I don't know about you, but I feel like I just forgot how to dress in fall and winter. I have zero inspiration, I feel like my closet sucks so hard!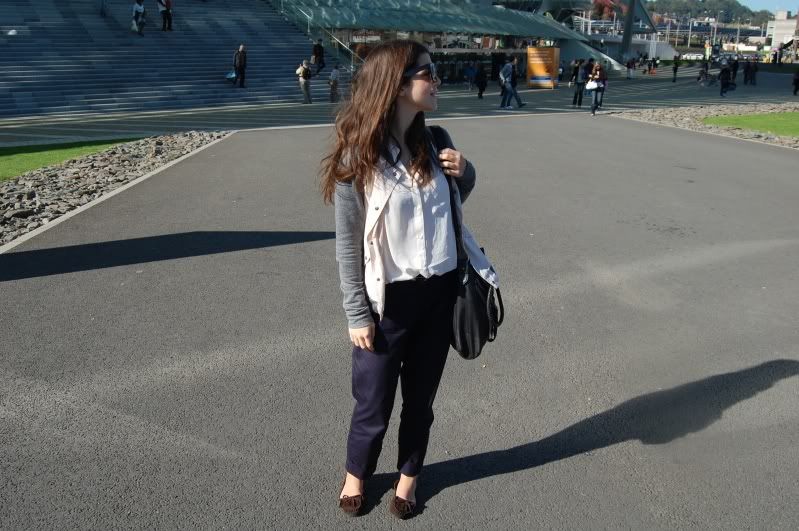 D'ailleurs je crois que ça se voit un peu là... bon, excusez-moi mais c'est dimanche, c'est visite à maman, c'est lever tôt, c'est sunday wear. En mode j'ai l'air de rien mais je m'en fous! Grosse bouffe, petit tour sur la foire, croustillons...le bonheur.
And I think you can actually see it...I'm sorry, but you know, it's sunday, I paid a visit to my mom, I woke up early, didn't really care about dressing up...sunday wear! So I went to the funfair with my mom, sisters and boyfriend, it was crowded but funny!
Le but c'était surtout de vous montrer deux trouvailles plutôt cool de cette semaine: le chemisier, déniché pendant les "soldes" chez H&M mercredi dernier, et les mocassins, payés 20 euros chez Mim, boutique dans laquelle je ne mets jamais les pieds, et qui pourtant parfois mériterait le détour! Bon plan, donc, si comme moi vous êtes un peu fauchée.
Anyway, the aim of this picture was to show you two great finds of the past week: first, the shirt, that I got at H&M on "sale" last wednesday, and second the loafers. I found them at Mim, which is a store I really never go to...well, I should go there more often, since they sometimes carry a lot of bargains!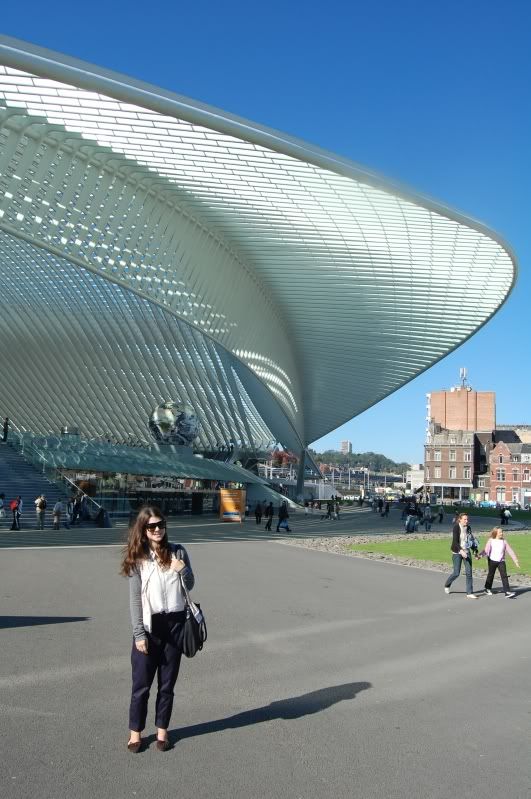 Chemisier//Shirt H&M
Pantalon//Trousers PRIMARK
Veste//Jacket Urban Outfitters
Mocassins//Loafers MIM
Bisous!