Zaraphiles, ce billet est pour vous!
Hier, je découvrais le lookbook TRF d'octobre, du coup ça m'a donné envie de faire un petit tour des nouveaux arrivages espagnols du mois...
Zaraphiles, this post is for you!
I discovered the TRF october lookbook yesterday, so I thought I could see what's new this month at Zara...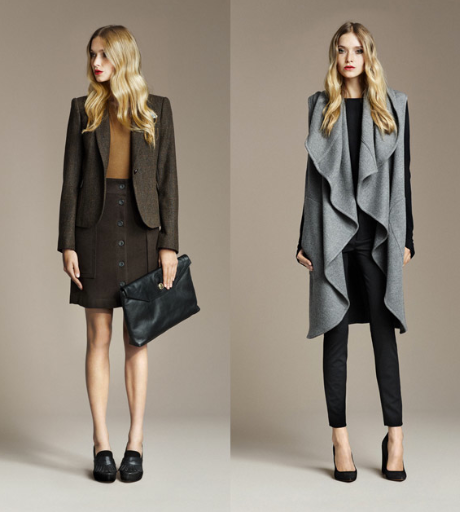 J'aime beaucoup la silhouette de droite! Le gilet drapé, le pantalon tout simple (ben quoi, bientôt je vais travailler pour de vrai, dans un bureau, alors il me faut de la sape de bureau)(oui, ok, c'est une excuse pitoyable)(n'empêche que c'est vrai)!
I love the outfit on the right! The draped vest, the simple trousers (what? I need trousers that are suitable for work!)(I know, it's a terrible excuse)(still, I need clothes for my future office job)!
La robe à droite, mon dieu!
Ooooh god, that dress on the right!
Les shoes sur la photo de gauche,
copie plus portable des Alexander Wang de cet hiver
(sérieux, j'adore les talons hauts,
même très hauts
, mais Alex, là
tu pousses le bouchon trop loin
)!
Et la cape, à droite
...mmmhhh!
The placebo shoes for the Alex Wang boots from this AW, more wearable I guess (because seriously, I may love very high heels, but Alex, this time,
that's too much
)! And the cape, on the right picture...mmmhh love it!
Le blouson me plaît bien, à voir en vrai! Et le short en maille, j'ai bien envie d'essayer, même si j'ai un peu peur de l'effet couche-culotte...
I like the bomber jacket, I wanna see it in real life! And I'd like to give a try to these woolen shorts, even if I fear the diaper effect...
Les bottines, à droite, pas mal! Je les avais déjà vues en boutique, j'ai été forte et je n'ai pas craqué, mais ça ne saurait tarder...
I love these boots on the right! I had already seen them in the stores, but I resisted...well I guess it's not going to last!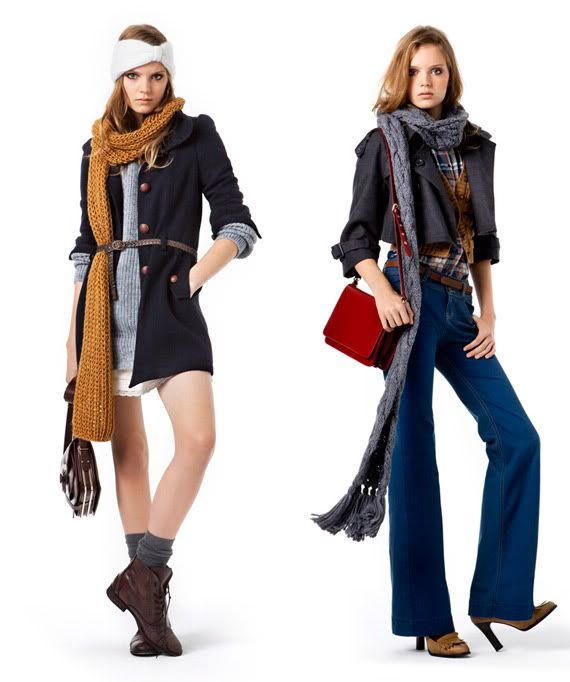 Cette longue écharpe grise, là, je la veux! Frileuse que je suis, elle pourrait bien sauver mon hiver.
I need that grey woolen scarf! I feel like it could save my winter.
Le blouson? Hein? Quel blouson? Ah, celui de droite...pff, même pas vu, m'en fous... (je me rends compte que je suis une piètre menteuse).
What? That jacket? On the right? Mmmh I don't know, didn't even notice it...yeah, whatever... (I know I'm a terrible liar).
Et pour finir, LE coup de coeur ultime: ce pull aux empiècements en cuir. Pas vu dans le lookbook, pas de trace en magasin, je ne l'ai trouvé que sur l'e-shop (qui, je vous le rapelle, ne livre pas en Belgique)...
Annnnnddd...my favourite item! That sweater with the leather pads. I haven't seen it in the lookbook, not even in the stores, I only found it on the e-shop (which doesn't delivery in Belgium of course)...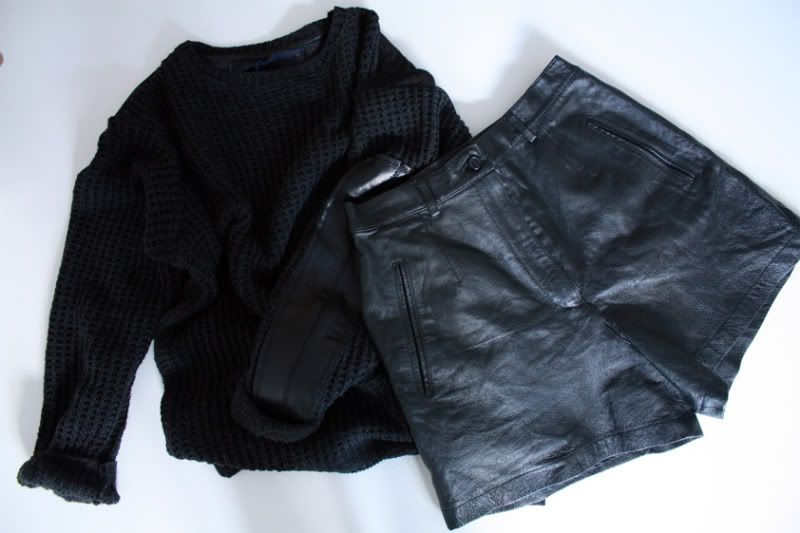 Ici dans
sa version noire
(photo ©
AfterDRK
)
Spotted here in its black version (photo ©
AfterDRK
)
Vendu 70 euros, effectivement c'est un peu cher pour un pull Zara, mais bon, il est trop beau non?
It costs 70 euros, a bit expensive for a Zara sweater, but I just LOVE it, and love doesn't have a price, right? Right?