Bon, ben voilà, je suis en examens.
Franchement, ça va, je ne me plains pas trop, parce que j'ai déjà eu des sessions beaucoup plus hard (genre 2 exams par jour pendant 15 jours) et surtout parce qu'il a recommencé à faire un temps de chien (du coup, ma timeline FB n'est plus remplie de "X va prendre l'apéro+barbec!", "Y part à la mer pour la journée", "Z se fait bronzer dans son jardin avec une bonne Corona...Farniente!") et ça aide pas mal!
Well, here we are, I had my first exam on Monday! I have to say I've been through harder times, especially because the weather sucks again, and there are no more "X is tanning in the garden", "Y is having a barbecue with a Corona" and stuff like that on my FB timeline. Knowing that I would get bored even if I didn't have to study helps a lot!
Lundi c'était donc mon premier, j'ai pas raté mais on est loin du gros carton que je comptais faire. Du coup, il fallait bien se consoler, et donc avec ma copine Charlotte, on s'est accordé deux heures de shopping...
As this first exam wasn't as easy as I expected, I had to find a consolation...so my friend Charlotte and I decided to go shopping a bit!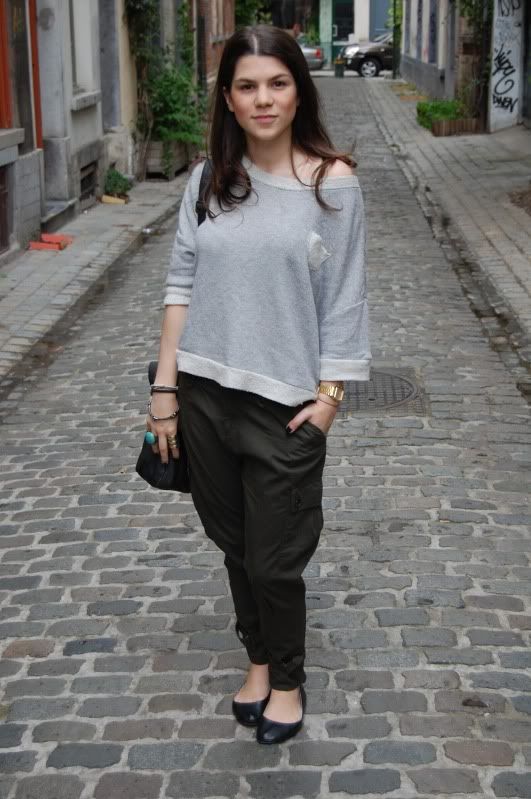 J'étais partie pour "regarder, parce que dans trois semaines c'est les soldes et ce serait con de payer plein pot maintenant". Sauf que. Chez Zara, une petite merveille attire mon oeil: ouaip, c'est le pantalon kaki. Il en reste deux. Nadia, vas-tu prendre le risque de reposer ce pantalon et de ne pas le retrouver pendant les soldes (surtout que chez Zara, les soldes, c'est -10%, donc...)? Bah non, évidemment, allez zou, je t'embarque.
I truly wasn't going to buy anything, because the sales are in three weeks, so why pay the full price, right? But...Zara got me. I found those great khaki trousers, there were only two left, so I HAD to take them. Anyway, the sales at Zara aren't really a bargain (really, I'm always shocked, stuff go from 69,90 to 59,90...what's the point?), so I think I did the right thing!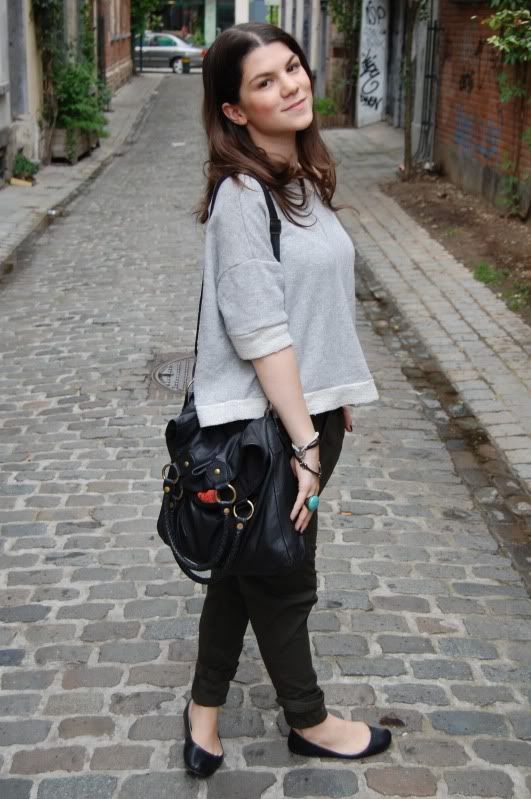 Me voilà donc heureuse et encore plus fauchée qu'avant, à ce train là j'aurai plus un euro à dépenser pendant les soldes!
So, here I am, broke but happy!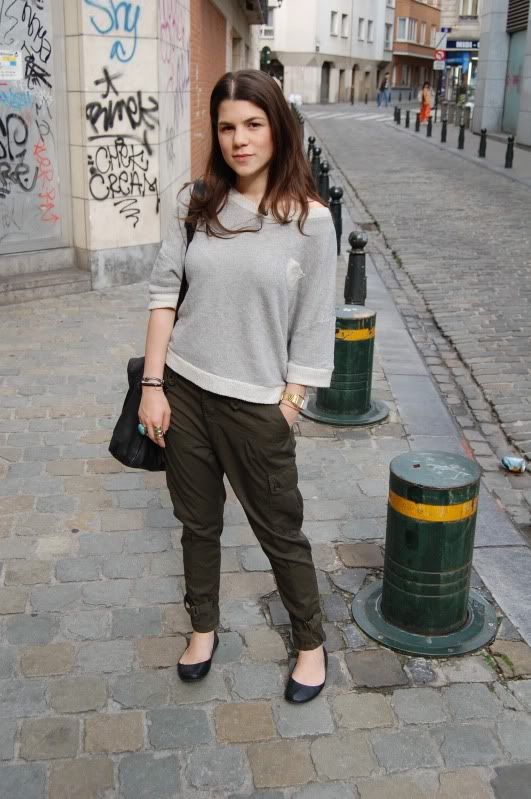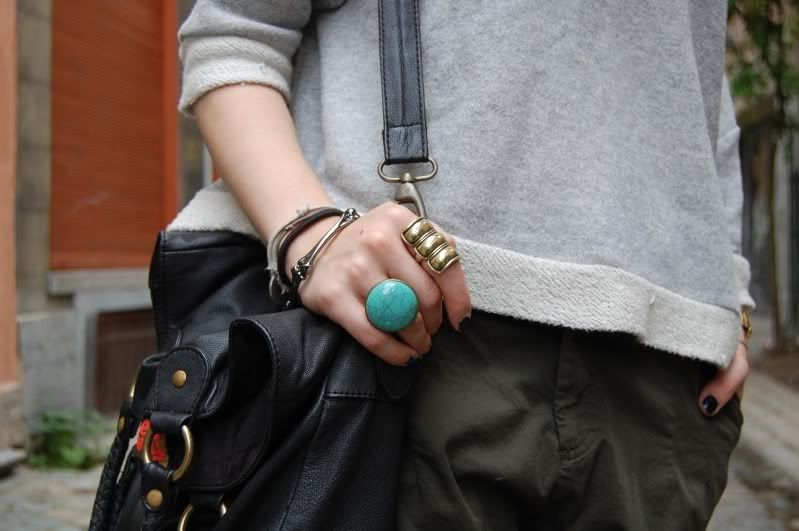 Bon, ok, c'est les sangles qui m'ont fait craquer...rapport au pantalon coup de coeur de Gervaise Gournay...Non? Okay, c'est nul, c'est juste des sangles. Mais bon, tout est dans le détail, pas vrai?
Okay, I have to confess the straps made me decide to buy the trousers...they kind of remind me those on Gervaise Gournay's trousers...Don't they? Okay, okay, this really doesn't look the same. But details are so important (yes, they are)!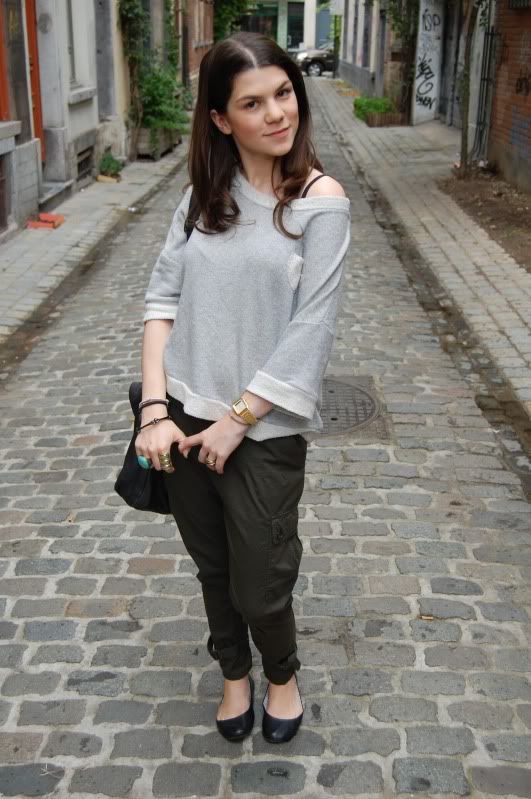 Pantalon//Trousers ZARA
Pull//Sweater ZARA
Ballerines//Ballet Pumps PRIMARK
Sac//Bag LA REDOUTE
Bagues//Rings H&M