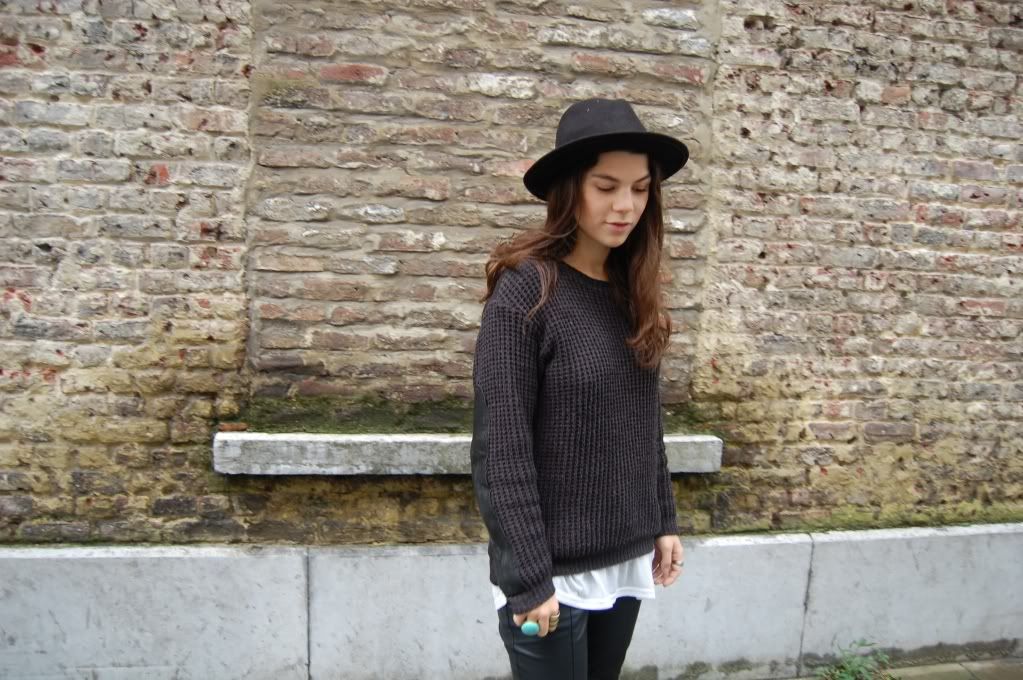 Hé ben! Comme si la nuit qui tombe à 17h ne compliquait pas assez les choses, c'est maintenant la pluie qui s'y met. Ici, en Belgique, ça fait trois jours qu'un avis de tempête a été émis, et qu'il pleut quasi non-stop. Du coup, mon quotidien c'est devenu infiltrations, inondations, épongeage, bref la joie! Il est tombé plus sur les trois derniers jours que sur tout le mois de novembre 2009 (oui, on a des chouettes statistiques par chez nous)!
Well, as if the dark coming at 5 in the afternoon wasn't enough trouble, now it's the rain! Here, in Belgium, it's been raining almost non-stop for the past three days...actually, I heard that it has been raining more since thursday than in the whole month of november 2009! Belgium, what a great place to live.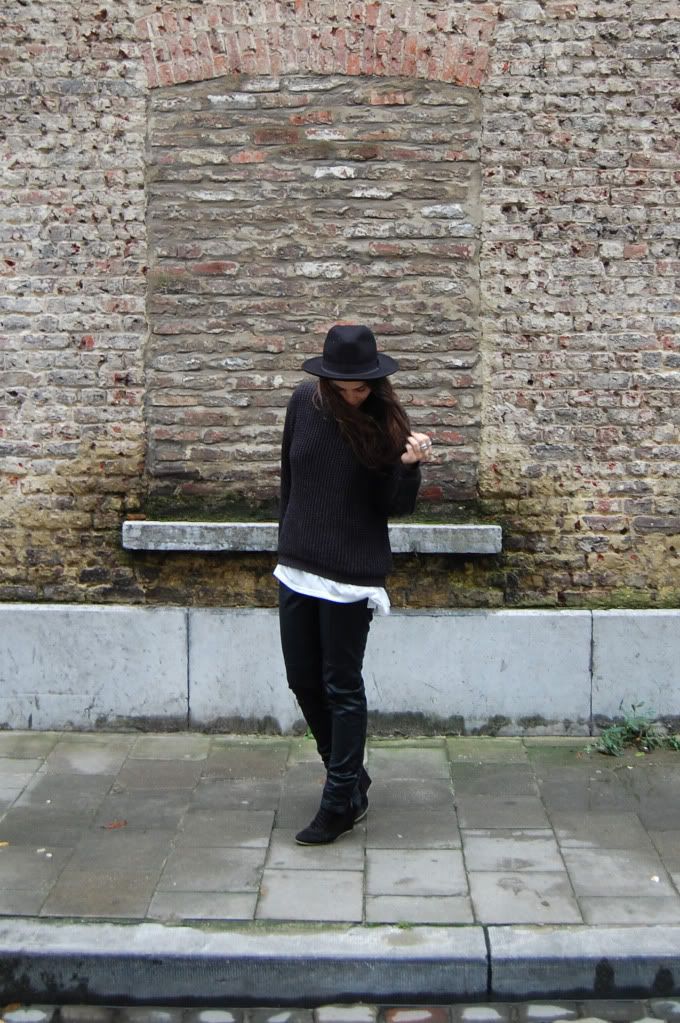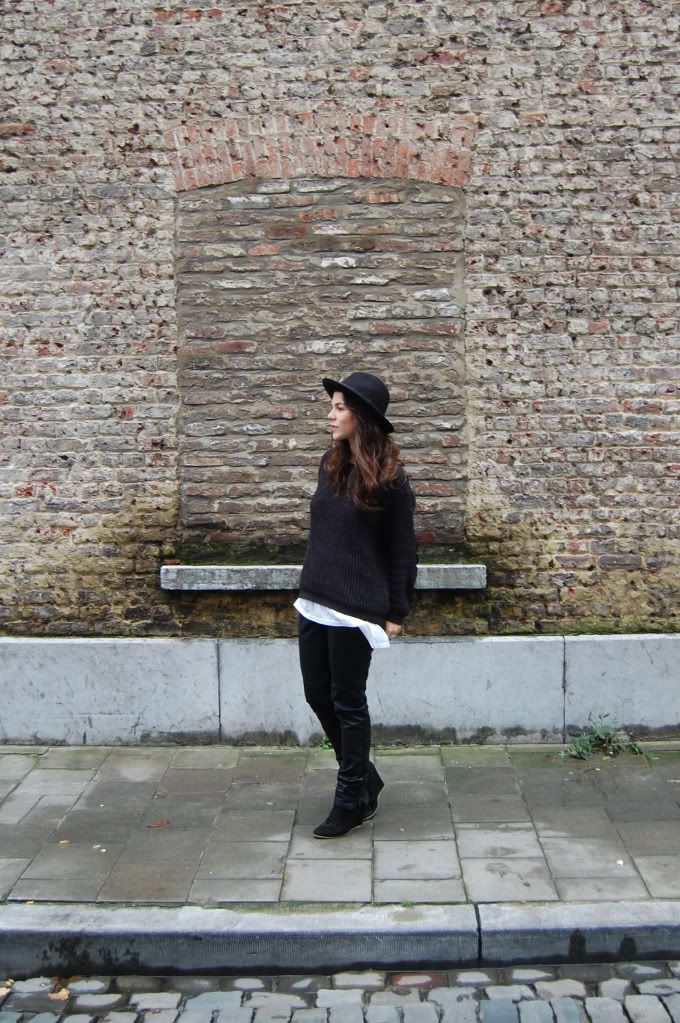 Bref, j'ai quand même trouvé quelques minutes "sèches" pour vous montrer mon nouveau pantalon en cuir (ok, en simili). Ca faisait un bout de temps que j'en cherchais un, mais je peinais un peu à trouver LE pantalon parfait, hantée par cet épisode de Friends où Ross se retrouve coincé dans son slim...
Anyway, life goes on, and I could find a few rain-less minutes to take pictures of my new (faux)leather trousers. I've been looking for a pair for a while, but I just couldn't seem to find the one. I was kinda traumatised by that Friends episode when Ross gets stuck in his pants...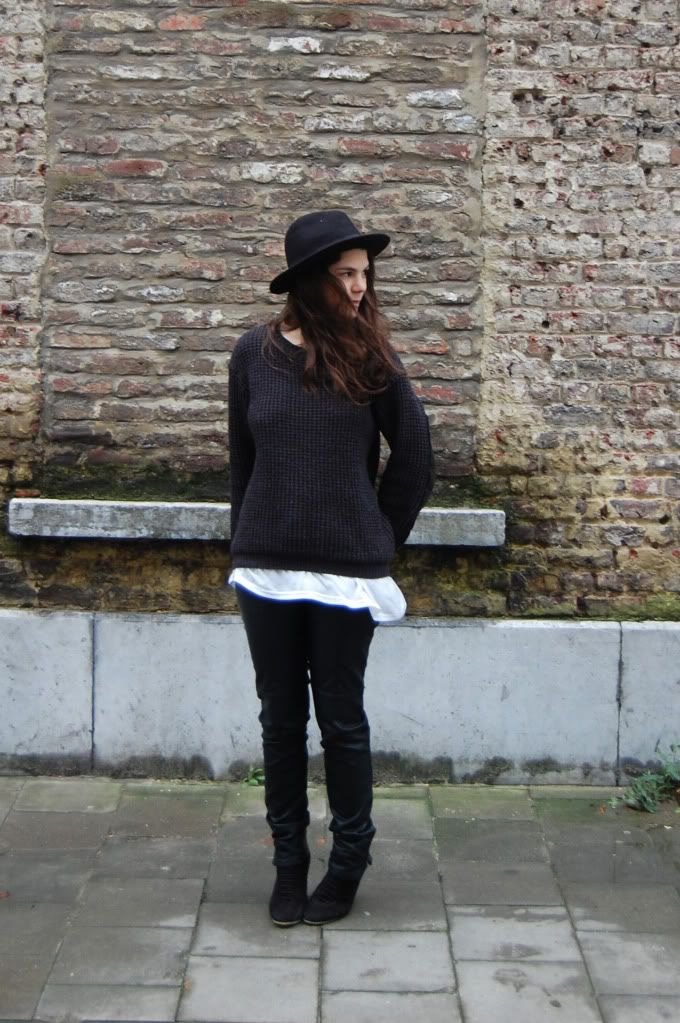 C'est finalement chez Primark que je suis tombée sur mon précieux! Simple, avec des zips, pas trop cheap et pas trop cher, il serait parfait si j'avais 10 cm de jambes en plus!
I eventually found these at Primark! They're great: simple, with zips, not too cheap-looking and not too expensive...they would be perfect if my legs were 10cm longer!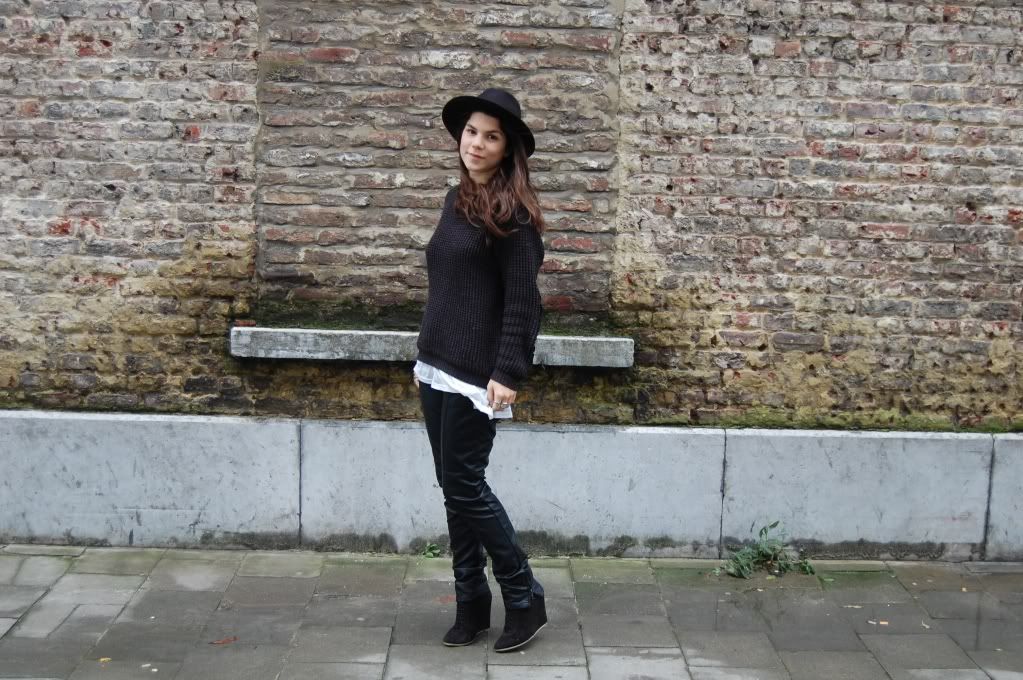 Pantalon en simili cuir//Faux leather trousers PRIMARK
Le meilleur pull du monde//The greatest sweater ever Zara
Débardeur//Tank Top H&M
Bottines compensées//Wedge boots Zara
Fedora H&M FAA