Deuxième étape de mon "périple" Press Days: le sous-sol de la boutique bruxelloise Hunting & Collecting, où se déroulait la première présentation presse de Pure, une agence créée par deux jeunes hommes que vous connaissez peut-être sans le savoir puisqu'il s'agit de Tom et Stijn, du blog
I ♥ Belgium
.
Next step of my Press Days "trip": the basement of the Brussels shop Hunting & Collecting, for the first presentation of Pure, a new born agency created by two guys you may know through their blog
I ♥ Belgium
.
Au rendez-vous, une sélection très pointue de marques belges, avec chacune une personnalité et un univers forts. J'ai réellement été séduite non seulement par les marques mais aussi par la force et la conviction avec laquelle elles nous ont été présentées.
They had a great selection of belgian brands, and each one of them had such a wonderful personality and universe! I really had a crush on the brands, and I really liked the way Stijn and Tom presented them to us.
But that's enough words, here are a few pictures I took:
Chauncey,
les basiques irréprochables et increvables //
the perfect and puncture basic sweaters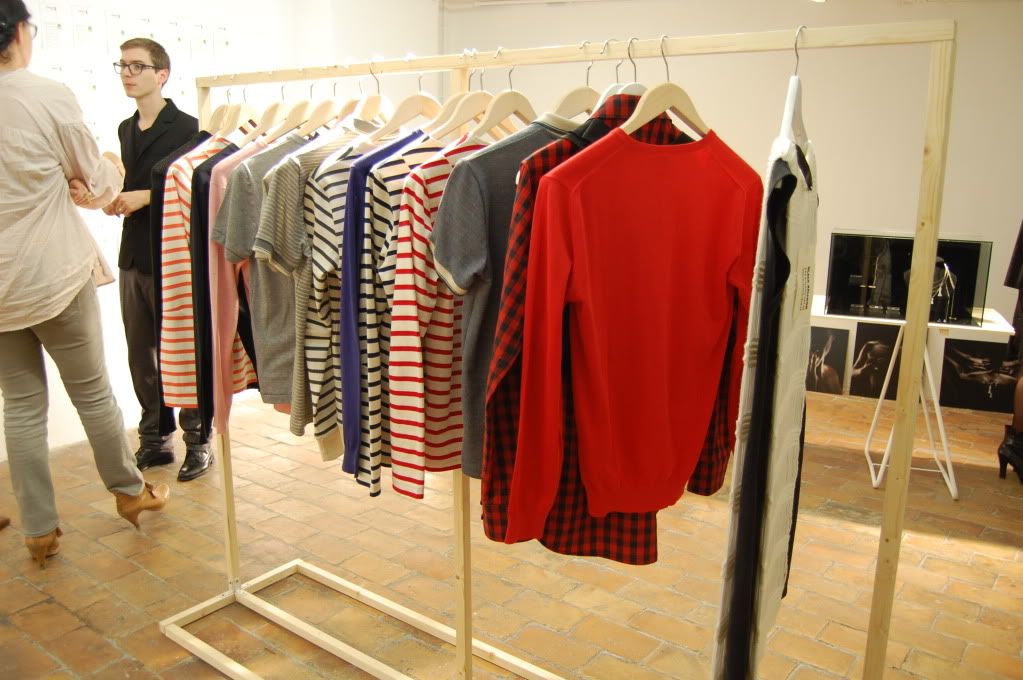 Black Balloon,
toute la folie de la création belge! //
all the madness of belgian creativity!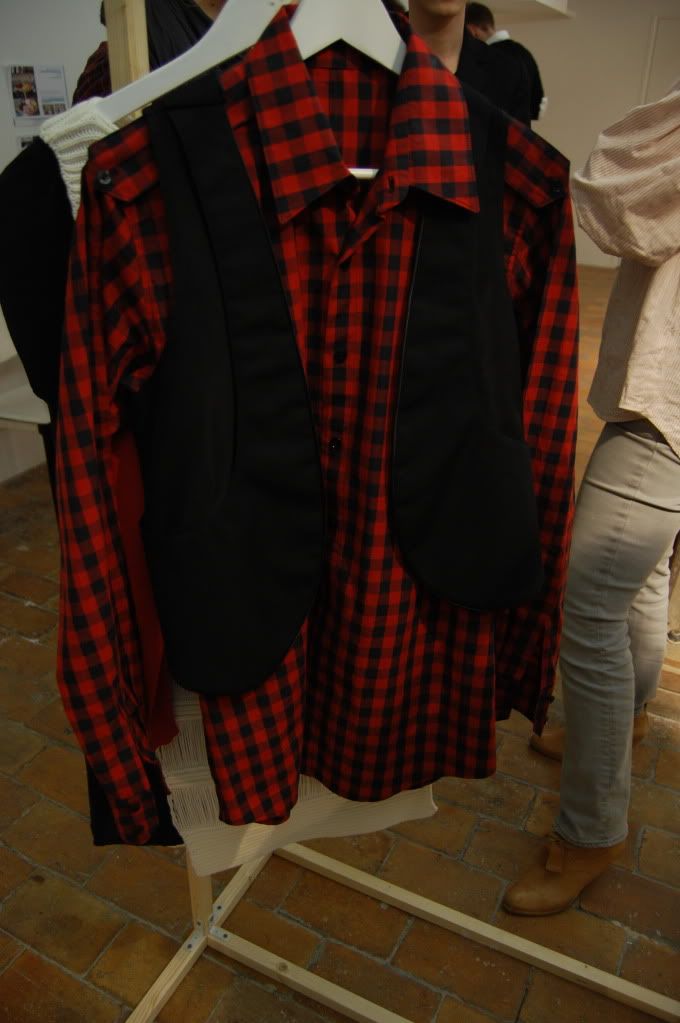 La Fille d'O,
et là je sais que je connais des fans, pas vrai Lisa et
Kim
? Même la grande Reine Gaga a porté un body de la marque, et M.I.A. n'a pas su choisir puisqu'elle a acheté la collection entière! //
And I know some of you already love these, they were even worn by Queen Gaga and M.I.A. bought the entire collection (which I would if I was a rich girl!)
Isabelle Lenfant,
des bijous en argent à la fois simples et...funky? J'adore le collier avec les médocs en tout cas! //
jewelry made of silver, simple and...funky? Love that pills necklace!
designer de talent! //

a very talented designer!
Senteurs d'Ailleurs
Ca vous plaît?