Me voilà émergée de mon week-end de 4 jours (eh oui, j'avais congé aujourd'hui aussi)!
Repos, fête, j'en avais quand même bien besoin avant d'attaquer une période qui s'annonce très rude au niveau boulot...
Here I am, after a four-days weekend (Yup, my school was closed today, too)! Rest, parties, all these things that I really needed before the hard-working period that's arriving.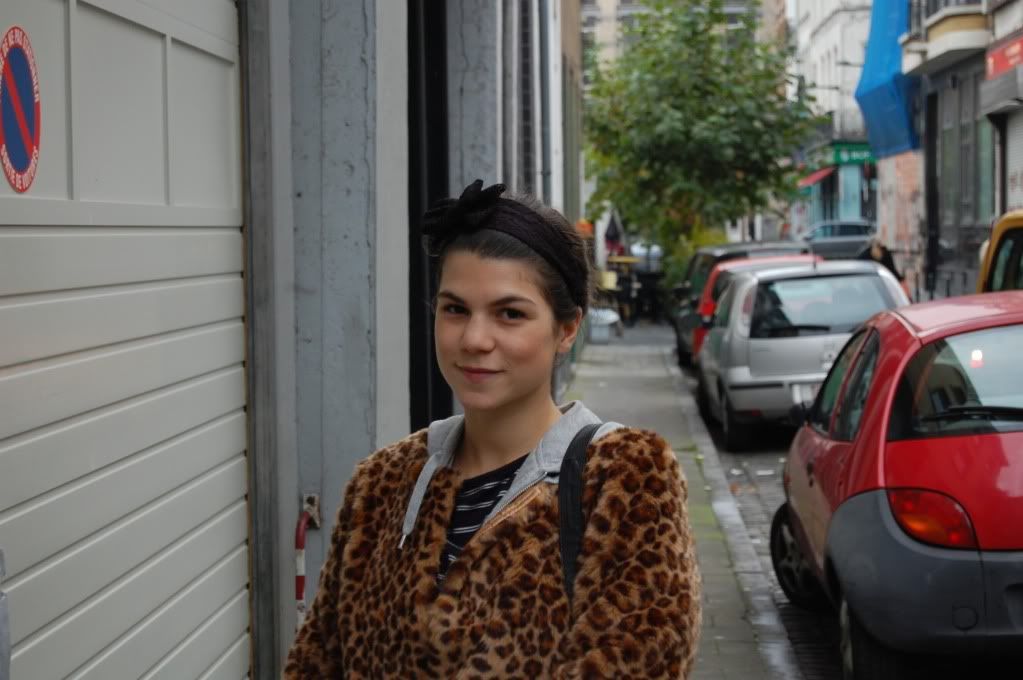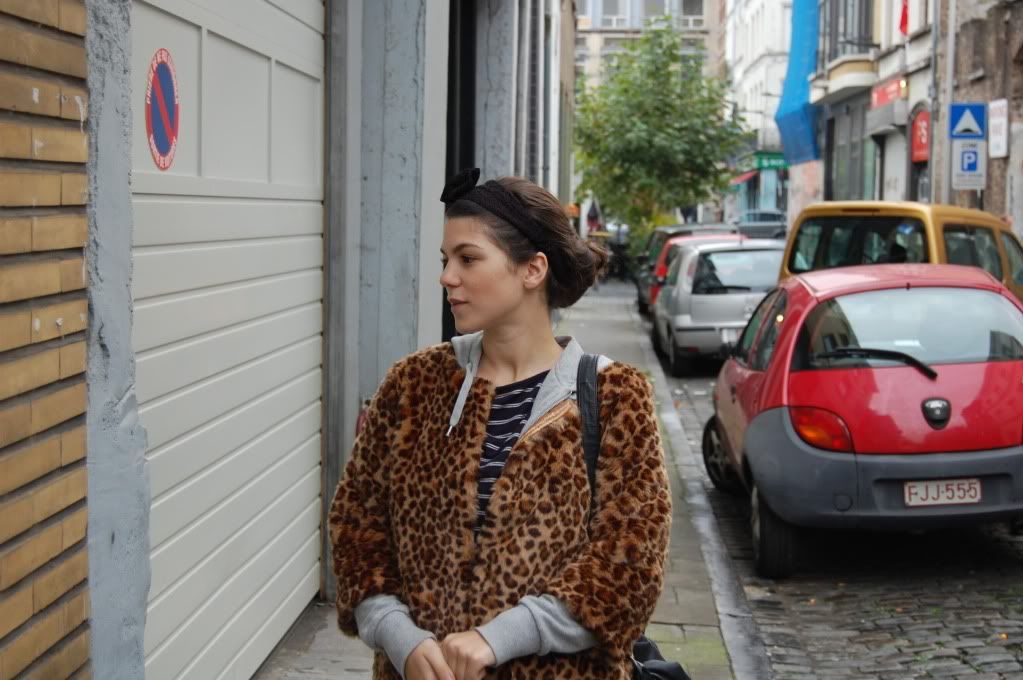 Puis dimanche, j'ai quand même profité d'une visite à ma maman, à Liège, pour aller faire un peu de shopping à la Médiacité (Primark, oui oui), il y a du lourd, je vous montre ça dès que j'aurai ramené les sacs de fringues (ouaip, je les ai laissés à Liège, je sais c'est la loose)!
I went to see my mum on sunday in Liège, which was a great occasion to go the the Mediacité mall and do a little shopping with her. I'll show you my findings when I'll get them (I'm so stupid I left the shopping bags at her house! How lame is that?)!
Robe portée en jupe//
Tube dress worn as a skirt
ZARA
Pull à capuche//
Hoodie
H&M
Chaussures//
Shoes
Converse
Oui, j'ai décidé de ressortir ma veste en faux léopard! Je pensais que je n'aurais plus envie de la mettre, puis le froid arrivant, finalement, je n'ai pas eu trop de mal à la ressortir ;)
Oh, yes! I decided to wear my faux-leopard fur jacket again this year. I thought I wouldn't want to wear it, but when it started to get cold, I gave it a try...and I still love wearing it!
Sinon, vous avez fêté Halloween? Moi oui, avec des potes, mais déguisement de dernière minute obligé, j'étais Morticia Addams...
Did you do something for Halloween? I had a party with my friends, but I hadn't planned any disguise so I went as a last minute Morticia Addams...