Aujourd'hui, mon mémoire de fin d'études m'amenait à Anvers pour la journée.
Celles qui me suivent depuis le début savent combien j'aime cette ville, pour le shopping certes, mais aussi pour l'ambiance qu'on y trouve, l'énergie si spéciale qui s'en dégage et qui me rappelle un peu Londres.
Et comme je le disais ce matin
sur Twitter,
j'irais probablement y vivre un petit temps
, si seulement je maîtrisais un peu mieux le néérlandais!
I spent the whole day in Antwerp, thanks to my memoire. And those who have been following me from the start know how much I love this city! Not only for the numerous gorgeous shops they have, but also for this great and unique energy that reminds me of London.
Like I said earlier on Twitter, I would totally go live there, if only my dutch was better!
Au milieu de mes "obligations", j'ai trouvé quelques minutes pour faire un tour dans les magasins (c'était plutôt l'inverse en réalité...hum hum. On ne se refait pas hein)!
Of course, I could find a few "minutes" to go shopping...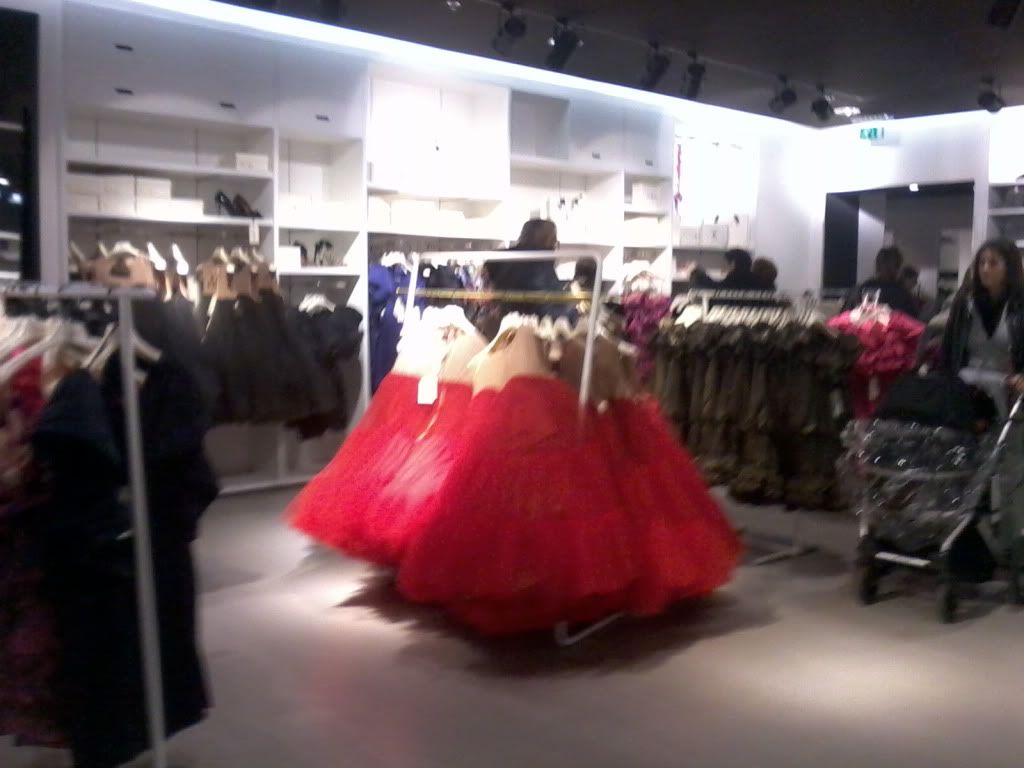 Evidemment, petit stop chez H&M. En fin d'après-midi, il ne restait plus énormément de modèles, mais à ma grande surprise mes robes préférées étaient toujours là! (Sorry pour la qualité des photos mais je me voyais mal sortir le reflex et le flash...)
Of course I had to stop by at H&M! In the end of the afternoon, almost everything was gone, but strangely I could try my favourite dresses on!

(So sorry for the crappy pictures!)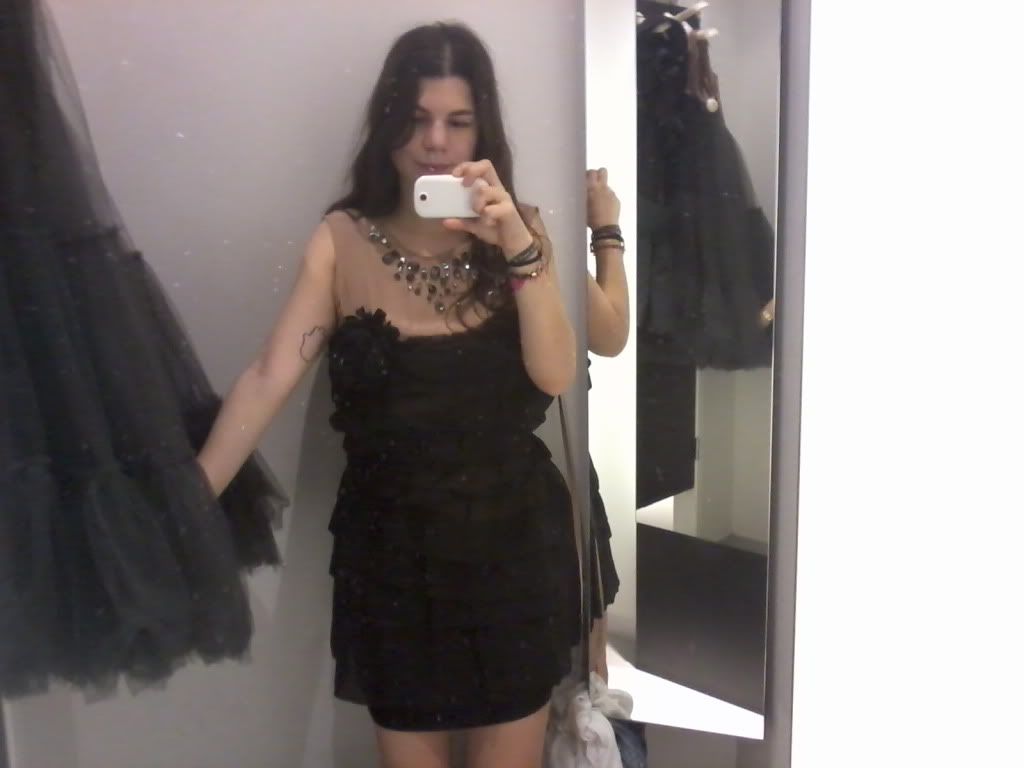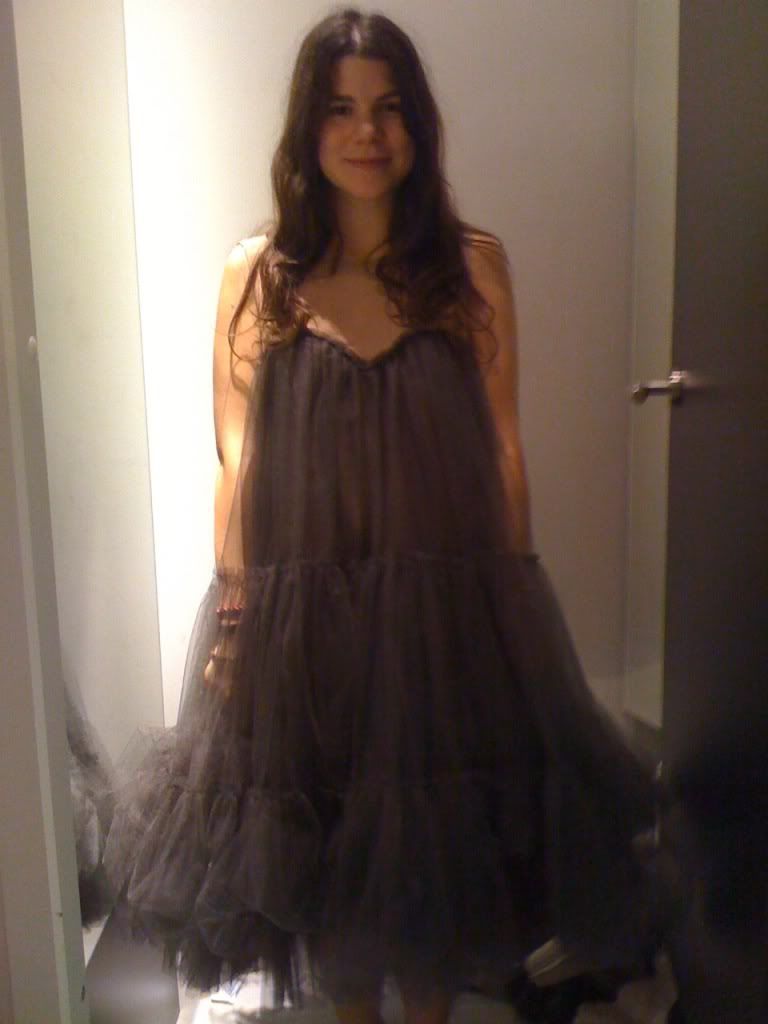 Je n'ai rien acheté, elles étaient franchement magnifiques mais vraiment trop chères et trop tape-à-l'oeil pour moi...je ne sais pas trop quand j'aurais eu l'occasion de porter une telle meringue! Non, vous ne rêvez pas, j'ai agi avec sagesse et retenue...
Though I was really amazed and thought the dresses were just gorgeous, I also thought they were wayyy overpriced, even more when you consider the few occasions I would have of wearing such dresses.
Alors par contre, je lance ici un avis de recherche désespéré (et franchement je ne me fais pas trop d'illusions, mais je sais que vous êtes des lecteurs/trices hyper cool donc qui sait?): évidemment, les lunettes de soleil Lanvin pour H&M furent probablement sold out avant même que je ne sois sortie du lit, du coup bah devinez quoi, je ne les ai pas eues. Le truc c'est que je réalise que je les veux vraiment maintenant! Alors si vous les avez achetées et que vous ne les voulez plus, ou que vous vous rendez compte que vous ne les portez pas, pensez à moi! Je vous les rachète au prix d'achat, et si vous êtes sympas vous aurez peut-être un petit cadeau en plus de ma reconnaissance.
But of course I'm not satisfied! I'm in desperate search of the Lanvin loves H&M sunglasses. Unfortunately they were all gone by the time I hit the store, and now I really want them badly. So if, by any chance, you bought them and don't want them anymore, or if you realize that you don't wear them and aren't going to, well please send me a little e-mail!
I'd pay the 20€, and if you're nice you might even receive a little gift...
Bon, par contre je me suis (un peu) lâchée chez Urban Outfitters (LE classique de toute ballade en terre anversoise qui se respecte)!
Well, I may not have bought anything at H&M, but I couldn't resist to Urban Outfitters, which is my absolute classic when I go to Antwerp.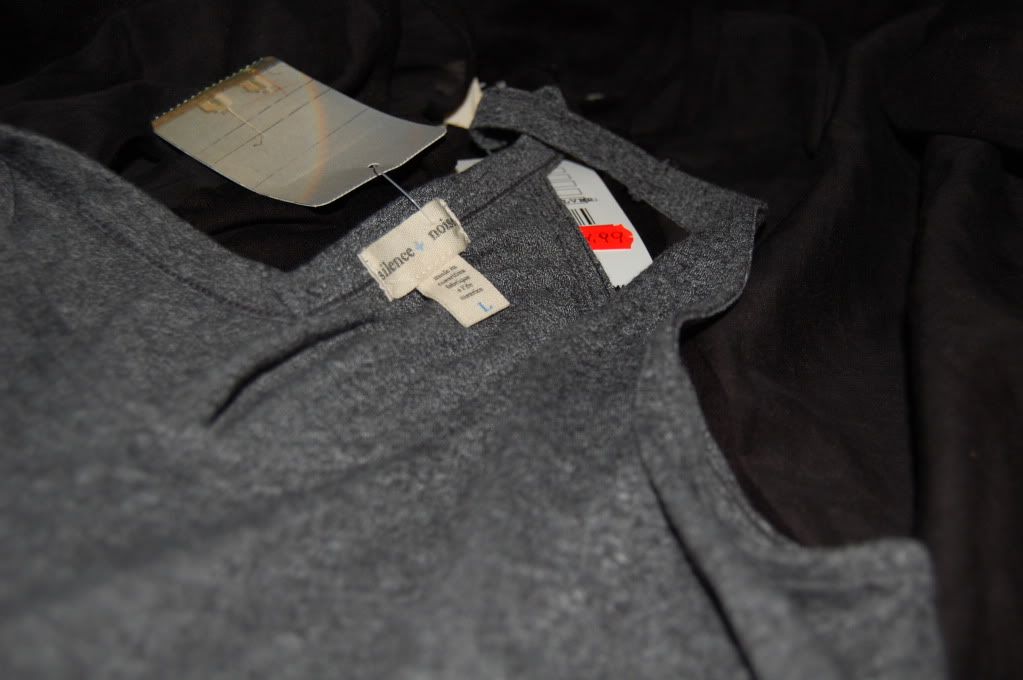 T-shirts Silence+Noise
Vernis Urban Outfitters Matte Black Nailpolish (! je me réjouis de voir ce que ça donne!)
Sinon,
le bon plan du jour c'est chez
New Look, où en imprimant
cette invitation
, vous avez droit à -30% sur la collection actuelle et
-50% sur les articles Good Deals!
Rien d'exclusif puisque c'est l'invit' diffusée
via la newsletter
mais bon,
ça fait toujours du bien d'économiser 1/3 hein!