Aujourd'hui, je suis passée rue Neuve chez H&M et Cos, pour de petites soldes after-work.
Today, after work, I stopped by H&M and Cos for a little sale shopping.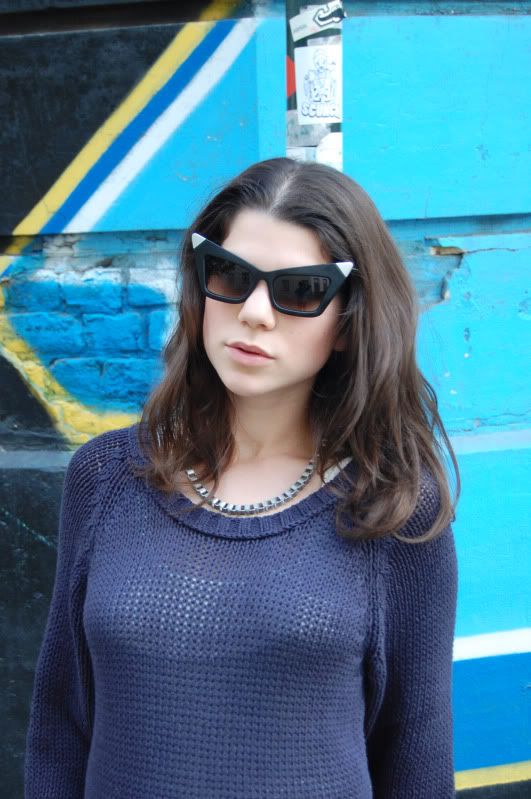 Bon, j'annonce la couleur: j'ai acheté deux leggings, un débardeur, un chemisier, un pull, un collier, le tout pour 29 euros, soit le prix d'un pantalon chez Zara.
Vraiment, à chaque fois que je fais les soldes, j'ai envie de me baffer de dépenser autant de sous en dehors des périodes de soldes!
I brought two leggings, a tank top, a shirt, a jumper and a necklace back home, for only 29 euros, which is basically the price of a pair of trousers at Zara.
Sometimes I think that I should just stop payong full price for all that stuff I buy during the rest of the year! Seriously, I feel like all that money is just wasted!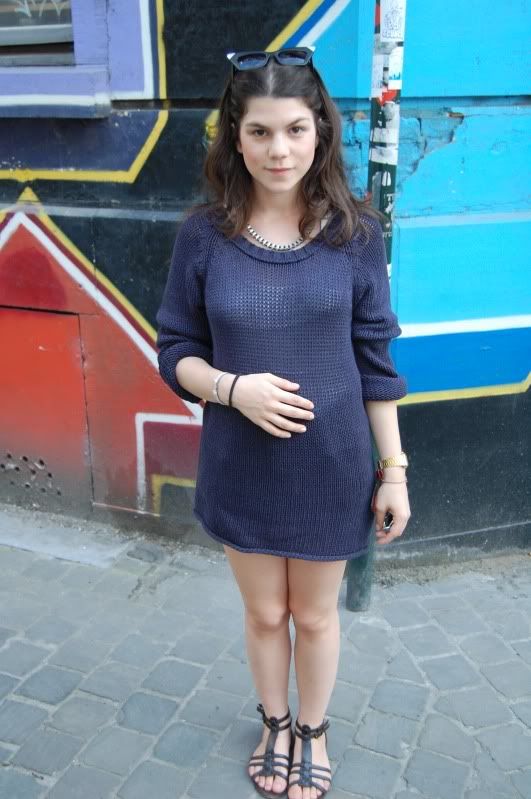 Comme j'ai été pas mal occupée ces jours-ci, et que je n'ai pas trop mis à jour, j'ai vite fait réquisitionné mon homme pour aller faire des photos et vous les poster... Du coup voilà une première partie de mes achats en solde!
D'ailleurs, sorry pour la tronche, je viens de passer trois jours à courir après des enfants et à leur apprendre le volley et le hockey, entre autres joies.
As I've been pretty busy these days, I couldn't update my blog as much as I wanted, so I decided to ask my boyfriend to take quick pictures of a few items I bought today.
By the way, I'm really sorry for showing you my crappy face, but I'm so tired right now! I've spent the last three days taking care of children, practising sports with them outside... exhausting!
Pull//Jumper H&M
Short//Shorts H&M
Spartiates//Gladiators Mango d'il y a 3 ans
Lunettes//Sunnies Ydeltuyt
Collier//Necklace COS
Demain, c'est direction Liège pour moi, pour une journée-soirée au festival les Ardentes! Au programme, NERD, Birdy Nam Nam, Riton, Villa, The Shoes, Tocadisco, Matthew Herbert, Tiga... et puis un peu de soleil (et de la pluie aussi, mais chhhhhhtttt).
Tomorrow, I'm off to Liege, for the Ardentes festival! I'll have the luck to see NERD, Birdy Nam Nam, Riton, Villa, The Shoes, Tocadisco, Matthew Herbert, Tiga... and hopefully, the sun will shine!
N'oubliez pas, enfin, d'aller checker
mon Tumblr
si ce n'est déjà fait!
C'est là que je poste toutes mes inspirations,
maintenant,
je suis sûre que vous trouverez de quoi vous divertir!
Last but not least, please check my Tumblr if you haven't already! From now on, I'll post all of my inspiration pics there, I'm sure it could be interresting for you guys!
Bisous à tout le monde, passez un bon week-end!
XOXO, have a nice weekend everyone!